Mycryptoview
How to simplify NFT Management with Bulk Sending
How to simplify NFT Management with Bulk Sending
Are you tired of manually sending each NFT one by one? The process can be time-consuming and overwhelming, especially if you have many NFTs to manage. But what if we told you there's a way to simplify NFT management and save time with bulk sending? Yes, it's possible! In this how-to guide, we will show you how to use Mycryptoview NFT multisender for bulk sending. Mycryptoview NFT multisender allows you to send multiple NFTs at once, saving you time, cost and effort.
Note:- If you are planning to send NFTs minted on NFT market place to different addresses you can check out How to transfer NFTS from Opensea to Multiple wallets or How to transfer NFTS from Rarible to Multiple wallets if you haven't moved your Nfts into your MetaMask wallet from Opensea or Rarible before following the steps in this guide.
Go to our Mycryptoview NFT multisender https://mycryptoview.com/tool/nft-multi-sender
Login to Metamask and make sure that your network is set to Ethereum mainnet if you are already login and your network is set to Ethereum mainnet then skip this step to step 3

3. Click the connect button

4. Prepare your addresses in Excel like the screenshot below.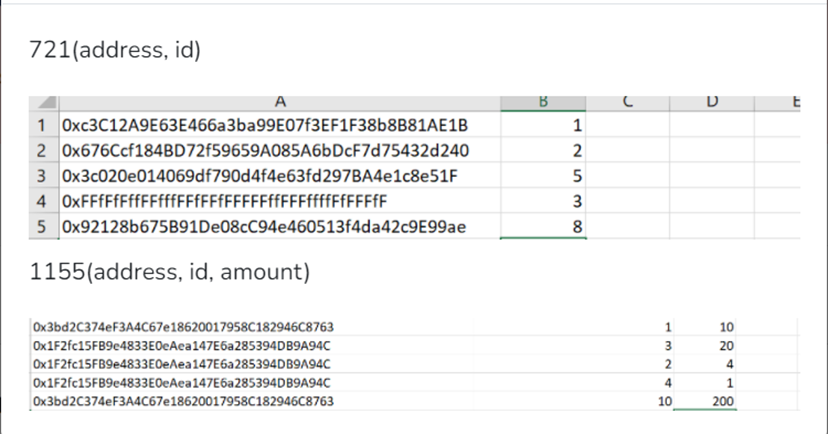 Or copy and paste the airdrop addresses list using the format as per the Excel above. However, we recommend preparing the airdrop addresses list in Excel.
5. Input token address

Note:- If you sending for e.g ERC-1155 you can click the green button to switch to 1155 and input the token address.

Or you can click the search token address button to automatically populate the contract address

6. Upload the XLSX or CSV addresses that you created.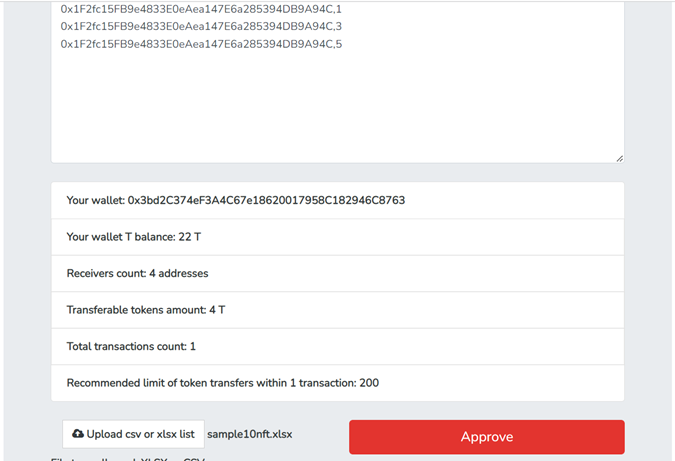 7. Click the approve button and wait for your transaction to complete
8. Once the approved transaction is completed, you can click the confirm button and wait for your transaction to complete
Ask a question regarding this how-to to earn crypto!
Ask