Moonbeam
How to add Moonbeam to Metamask
How to add Moonbeam to Metamask
Moonbeam is an EVM(Ethereum virtual machine) compatible platform on Polkadot which means you can easily add Moonbeam to Metamask. If you are wondering how to connect Moonbeam to Metamask, you can follow the steps in this guide. Before you follow the steps on how to connect Moonbeam to Metamask make sure you've installed Metamask, If you are unsure on how to install Metamask you can follow our how to create Metamask wallet below https://mycryptoview.com/meta-mask/how-to/how-to-create-metamask-wallet
The easiest way to connect Moonbeam to Metamask is by going to the Moonbeam official website https://moonbeam.network/ and clicking the Launch app which should automatically connect to Metamask if you have Metamask already installed or you can follow the steps below to connect.
Login to your Metamask
Click the Networks tab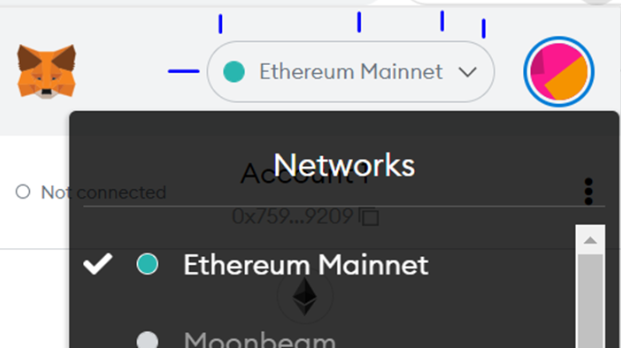 3. Click Add Network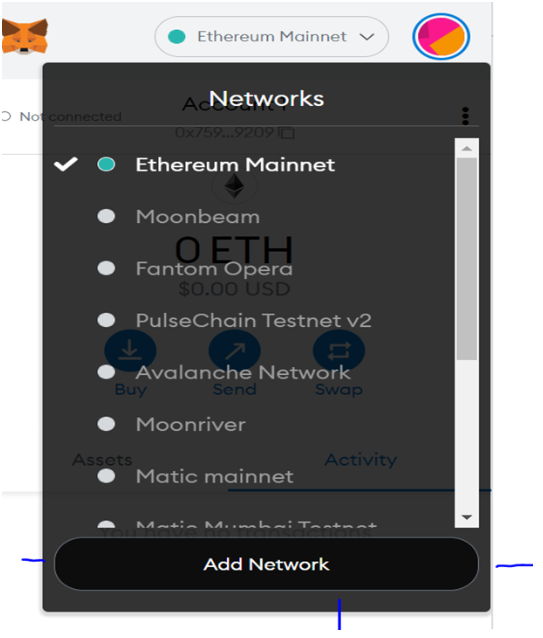 4. On the network page, add the following details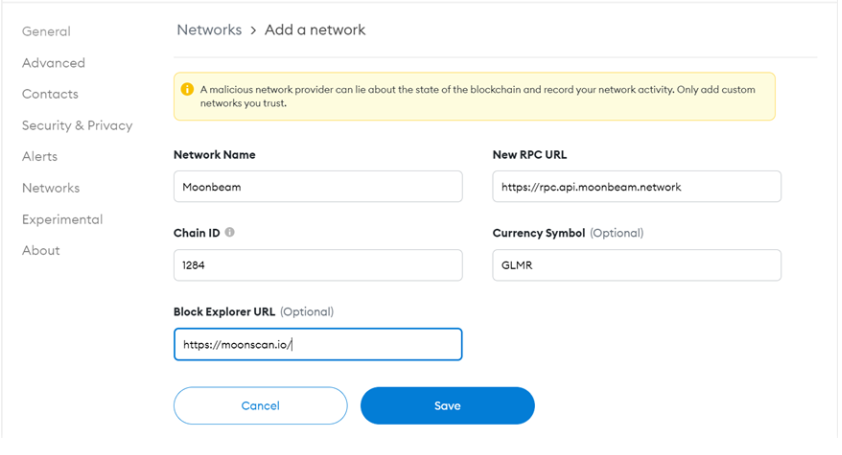 Network Name: Moonbeam
RPC URL: https://rpc.api.moonbeam.network
Chain ID: 1284 (hex: 0x504)
Symbol (optional): GLMR
Block Explorer (optional): https://moonscan.io/
5. Click save to connect Moonbeam to Metamask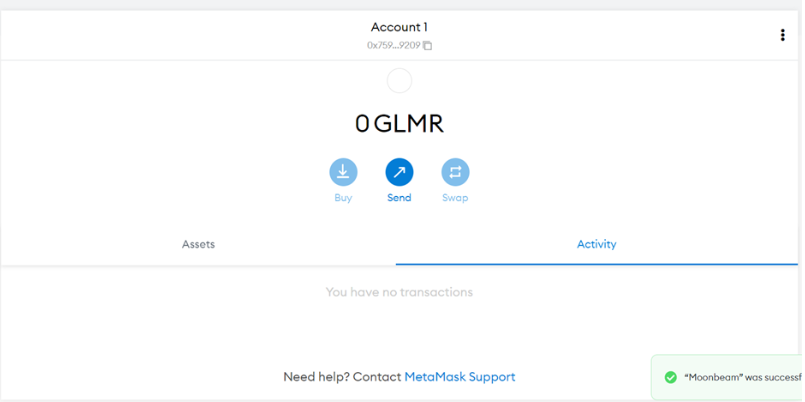 If you are a GLMR holder you can write a review about Moonbeam to earn our native token MCV. Click the link below to write a review
https://mycryptoview.com/reviews/moonbeam
If you would like to stake your GLMR tokens, you can follow our how to stake Moonbeam(GLMR) guide via the link below.
https://mycryptoview.com/moonbeam/how-to/how-to-stake-moonbeamglmr-on-moonbeam
Ask a question regarding this how-to to earn crypto!
Ask