Moonbeam
How to stake Moonbeam(GLMR) on Moonbeam
How to stake Moonbeam(GLMR) on Moonbeam
Moonbeam is a parachain built on the Polkadot network, which aims to provide interoperability between Ethereum and Polkadot blockchains. This compatibility allows you to use your Ethereum address as your Moonbeam address and Ethereum-compatible wallets like Metamask to transact on the network. If you're looking to stake GLMR tokens, this how-to guide provides instructions on how to do so using Metamask and connecting your hardware wallet. While Binance and other exchanges offer GLMR token staking, this guide focuses specifically on staking with Metamask. Keeping your wallet secure and up-to-date is essential for the best staking experience.
Follow the steps below to GLMR:-
Note:- GLMR token is the native protocol tokens on the Moonbeam network.
Login to Metamask and switch network to Moonbeam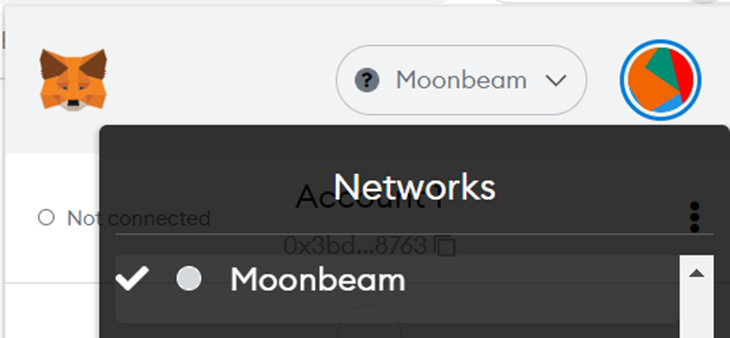 2. Go to Moonbeam website https://moonbeam.network/

3. Click the Launch app button to go the staking dashboard

4. Click on the connect wallet button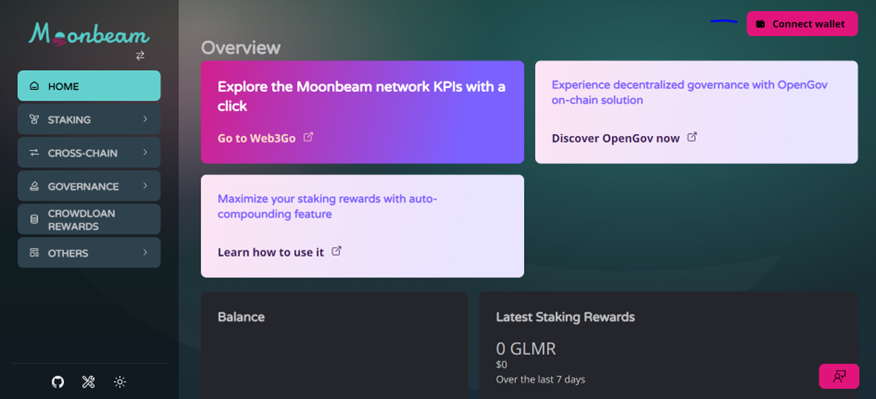 5. Click on the MetaMask button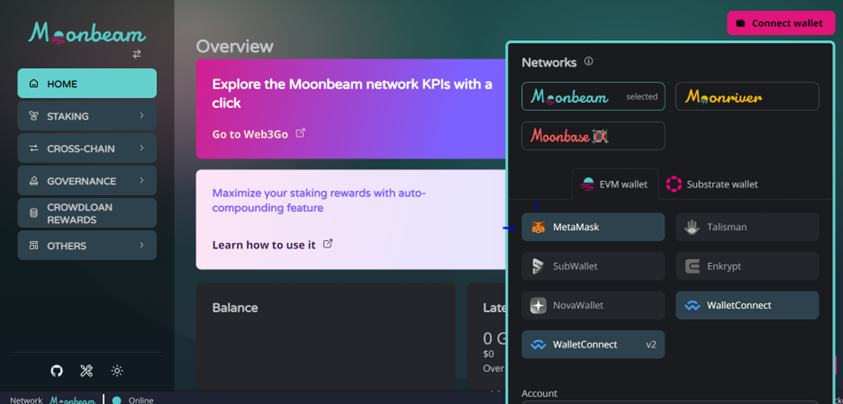 6. Click Overview under the staking tab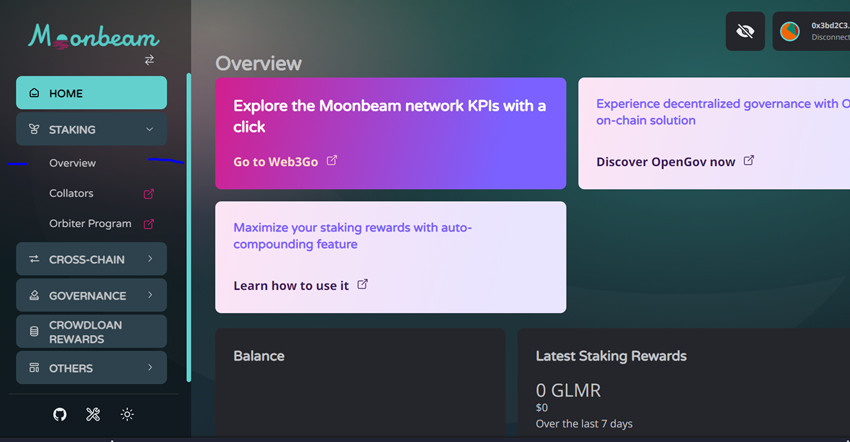 7. Scroll down to the delegate interface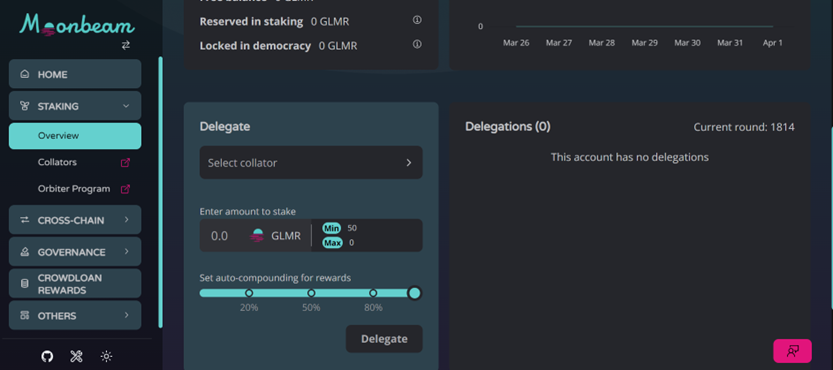 8. Click on Select collator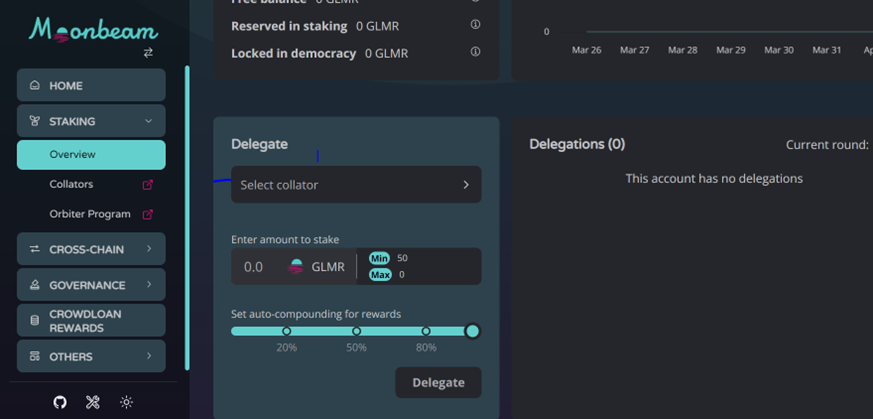 9. Select Collator from the Active pool list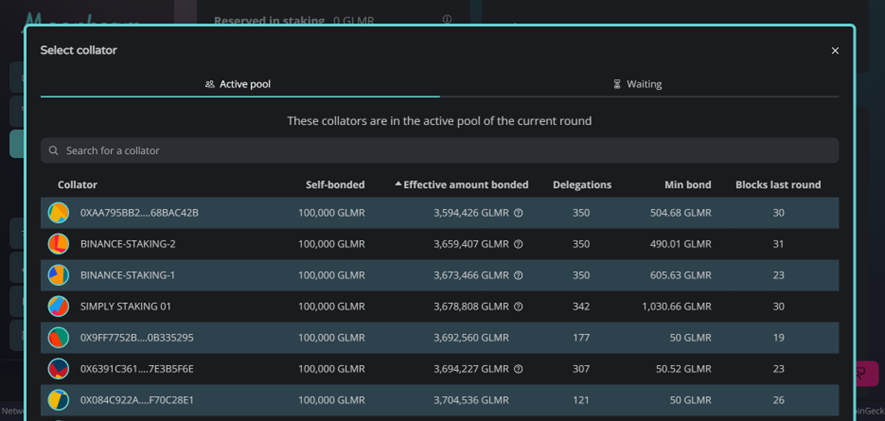 Note: you will need a minimum amount of 50 GLMR to delegate
10. Input the amount of GLMR that you would like to delegate. If you want to auto compound your staking rewards, you can select the amount by sliding the auto-compound for rewards slider.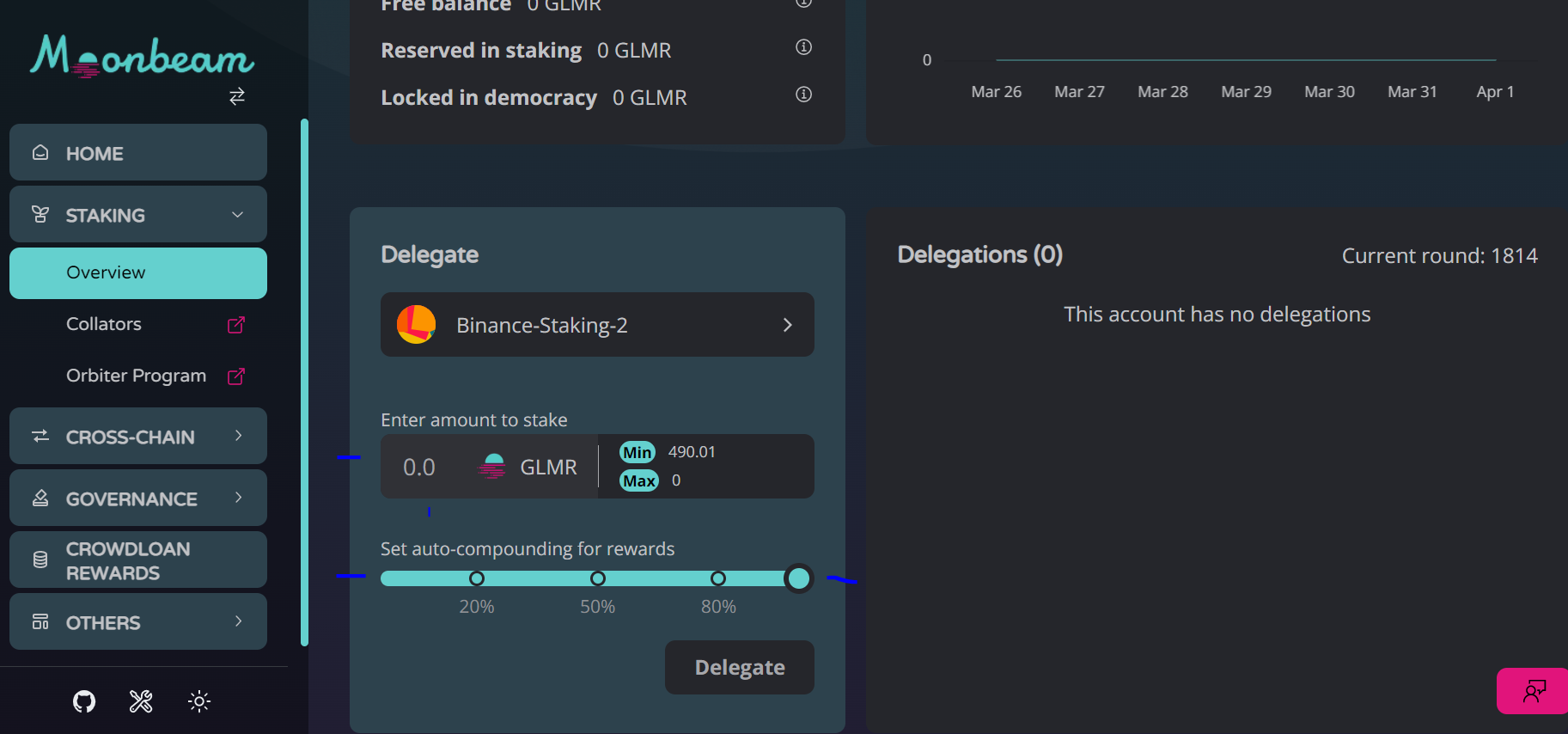 11. Click the delegate button and wait for confirmation.
Once your transaction has gone through then you've successfully staked GLMR tokens.
Did you know you can write a review about your experience holding GLMR tokens to earn our tokens MCV? Click the link below to write a review about GLMR to earn MCV tokens.
Ask a question regarding this how-to to earn crypto!
Ask