How to buy Shiba Inu coin(Shib)
Shiba Inu coin, much like Dogecoin, is a meme cryptocurrency that initially emerged with the aim of surpassing Dogecoin's value, as stated by its founder. To buy Shiba Inu, you can explore various exchanges such as Binance, Uniswap (DEX), and Coinbase Pro. If you're interested in buying Shiba Inu on Coinbase, you can refer to our comprehensive guide on how to buy Shiba Inu specifically via Coinbase. You can access this guide through the following link: https://mycryptoview.com/coinbase/how-to/how-to-buy-shiba-inu-on-coinbase
In this step-by-step guide, we will walk you through the process of buying Shiba Inu (shib) coin on Binance exchange. Although the steps may differ slightly on other major exchanges, the overall process remains similar, excluding Uniswap.
By following these steps, you'll gain insights into how to buy Shiba Inu.
Register on Binance or login to Binance
Click on Buy crypto on the navigation menu

3. You can either deposit your local currency to buy Shiba or you can buy with card. If you want to buy with card then click the "buy crypto via card" link and follow steps 3,4 and 5 or if you want to buy Shiba with USDT follow the steps to the end and skip step 3,4 and 5. You could pay less fees by using the trade functionality to Buy Shib.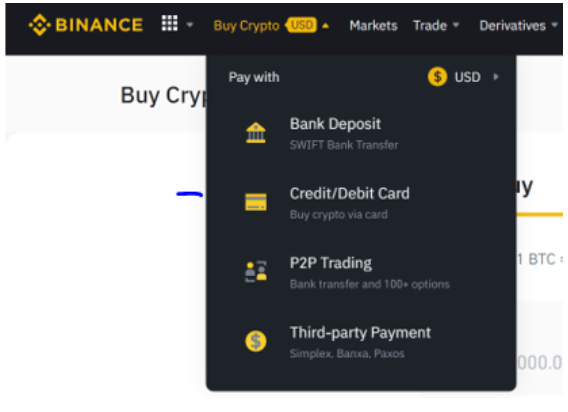 4. Under the receive section click on the BTC icon and in the popup box, search and select Shib as shown below.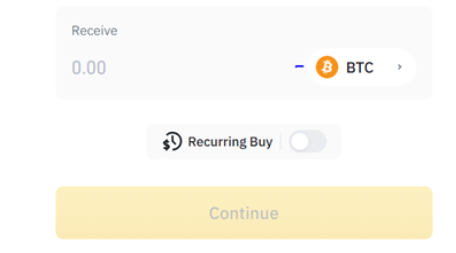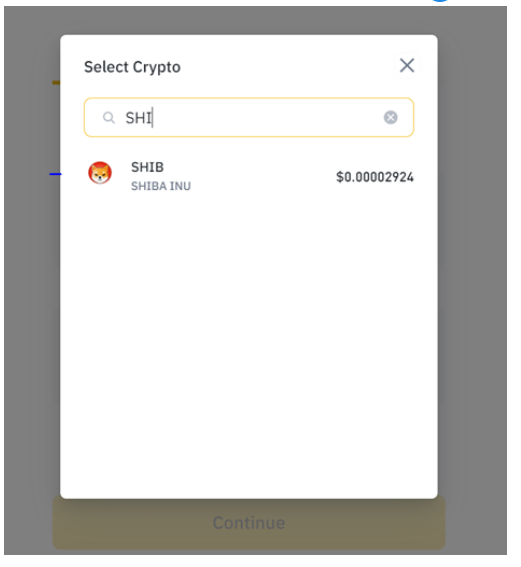 5. Input the amount you will like to buy in USD or any other supported local currency on Binance and click continue to Buy your first Shiba Inu coin.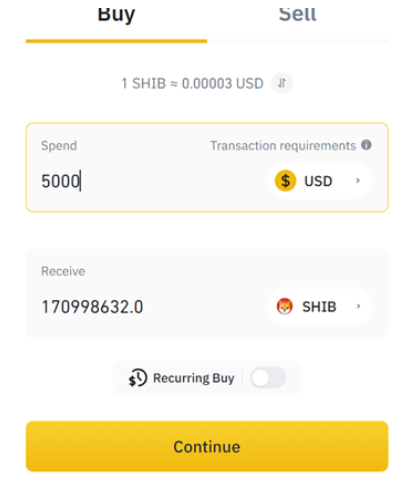 6. If you have USDT in your Binance account, click wallet on the nav menu then click Fiat and Spot.
7. Search Shib and click the trade link then click SHIB/USDT as shown in the screen shown below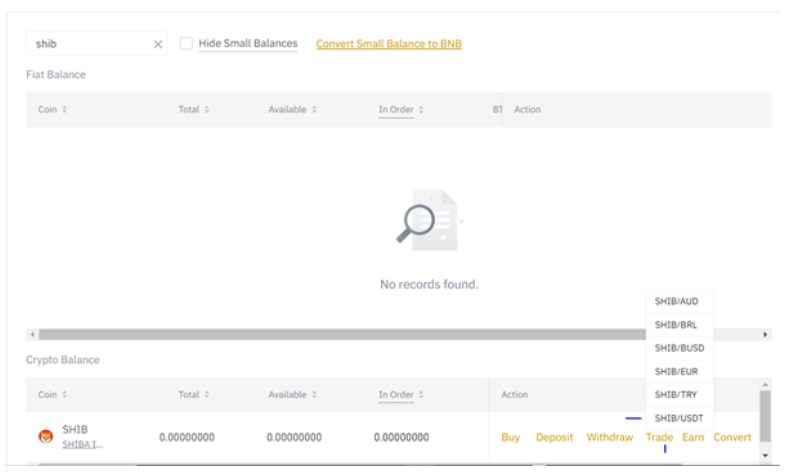 8. Enter the price in USDT you would like to Buy Shib and slide the percentage bar either to 100% or less than 100% or you can manually enter the amount of SHIB you would like to buy then click the Buy button.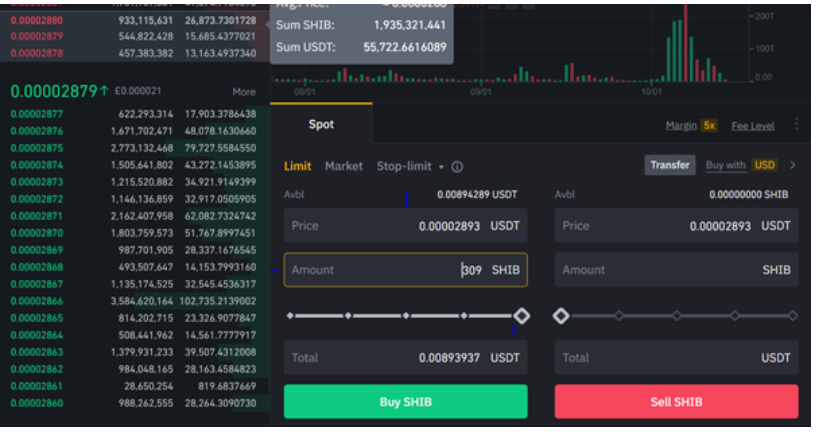 If you have any questions about Shiba inu coin, you can ask by using the ask button below or share your experience by visiting the link below and click the write review button to share your experience.
https://mycryptoview.com/reviews/shiba-inu
Did you know we track and rank Shiba inu inflows/outflows? Visit the link below to check out shiba inflow/outflow rank
https://mycryptoview.com/tracker/ranking
For Shib inflow/outflow details visit https://mycryptoview.com/transactions/shiba-inu
Ask a question regarding this how-to to earn crypto!
Ask