Coinbase
How to buy Shiba Inu on Coinbase
How to buy Shiba Inu on Coinbase
Shiba Inu coin was listed on coinbase September 2021. The coin is an alternative to Dogecoin which is also a meme coin. If you want to buy a Shiba Inu coin on Coinbase, follow the steps below.
Register on Coinbase or Login to your Coinbase account.
Click on the Buy/Sell button

3. Click on the Bitcoin icon under the Buy section, search, and select Shiba inu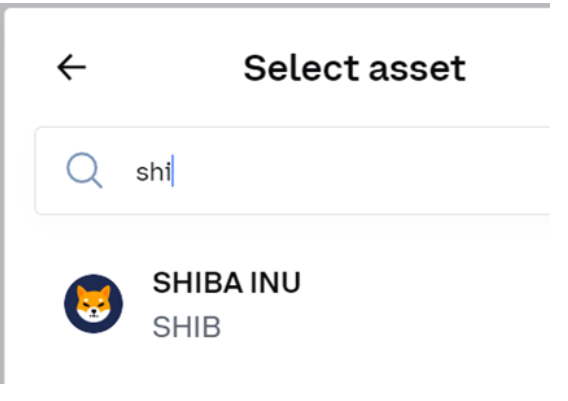 4. Select how much you would you like to Buy and click the Buy now button. It's as simple as that! If you have any questions, you can use the ask button below to ask.
It is recommended not to keep your coins on an exchange, so after buying your Shiba you can transfer it to a hardware wallet such as ledger nano or any other wallet to which you have access to the private key i.e Metamask. Please note you must keep your private keys secure and not share them with anyone. If you are interested in setting up your Metamask wallet you can read How to create Metamask wallet via this link
https://mycryptoview.com/meta-mask/how-to/how-to-create-metamask-wallet
Did you know we track and rank Shiba inu inflows/outflows? Visit the link below to check out shiba inflow/outflow rank
https://mycryptoview.com/tracker/ranking
For Shib inflow/outflow details visit https://mycryptoview.com/transactions/shiba-inu
Ask a question regarding this how-to to earn crypto!
Ask