How to buy PulseX
Are you eager to buy PulseX, the native token of the PulseChain DEX? Look no further! PulseX operates similarly to Uniswap on the Ethereum network, with PulseX DEX serving as the platform and PulseX token mirroring the functionality of Uni token in Uniswap. Follow the steps below to use the PulseX DEX to buy PulseX the native token of PulseX DEX(decentralised exchange). You may also be able to buy PulseX on few centralised exchanges, however this guide is for buying PulseX on the PulseX DEX.
Note:- You will need to hold PulseChain(PLS) to buy gas fees, if Unsure how to buy PulseChain(PLS) check out how to buy PulseChain(PLS) via the link below
https://mycryptoview.com/pulsechain/how-to/how-to-buy-pulsechainpls
Go to PulseX DEX website via https://app.pulsex.com/swap
Select PLS/PLSX pair
3. Input the amount of PulseX(PLSX) you will like to buy and click swap button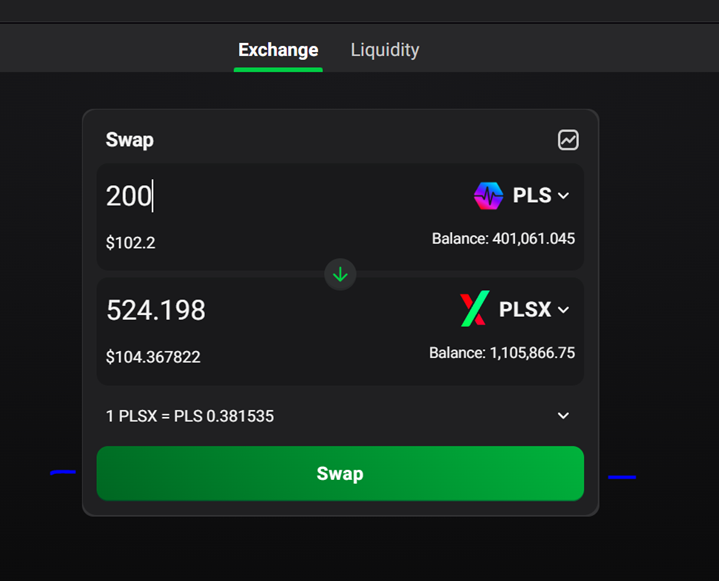 Congratulations! You have successfully purchased your PulseX(PLSX).
Ask a question regarding this how-to to earn crypto!
Ask