How to buy PulseChain(PLS)
Looking to buy PulseChain (PLS) without relying on centralized exchanges? This guide provides insights on acquiring PulseChain(PLS) if don't have any PLS. By following this guide, you'll discover easy and efficient methods to purchase PLS directly, enabling swift participation in the PulseChain ecosystem without relying on centralized platforms. Before you follow this guide, make sure you have Metamask set up and Ethereum in your wallet. You have to add PulseChain network to MetaMask, If unsure check out How to set up PulseChain wallet via the link below
https://mycryptoview.com/pulsechain/how-to/how-to-set-up-pulsechain-walletpulsechain-on-metamask
Note:- This guide is for people that already have enough PLS in their Metamask wallet to pay for gas fees for any swaps PulseX DEX. PulseChain is listed on a few exchanges such as Okx for those looking to use a centralised exchange to get PulseChain easy and quick.
Go to PulseChain bridge via https://bridge.pulsechain.com/#/bridge and switch your network on Metamask to Ethereum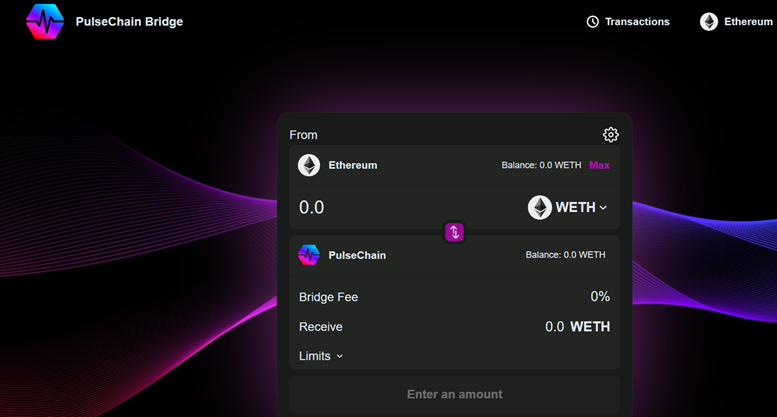 2. Input the amount of Ethereum(Eth) that you will like to move to PulseChain network and click send.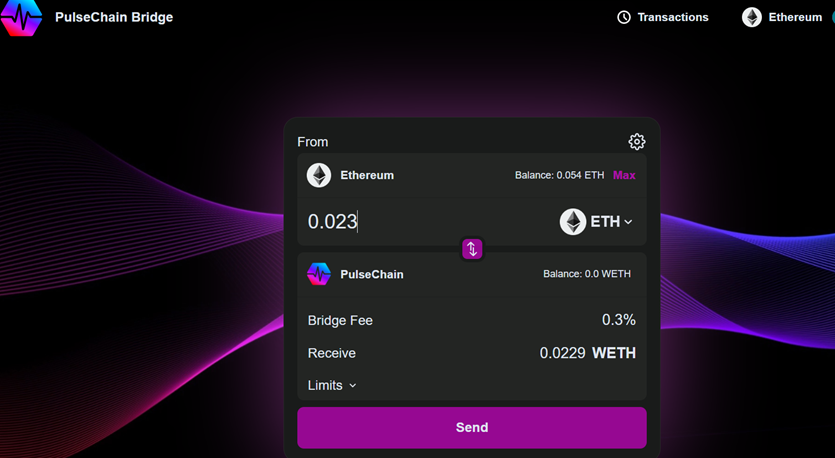 Note:- It may take 15 minutes to a few days for your Ethereum to bridge over to PulseChain, so don't worry if you don't see your Ethereum on PulseChain network immediately.
Once your ETH has been successfully processed by the bridge you will see a similar screen shot under the transaction section of the bridge.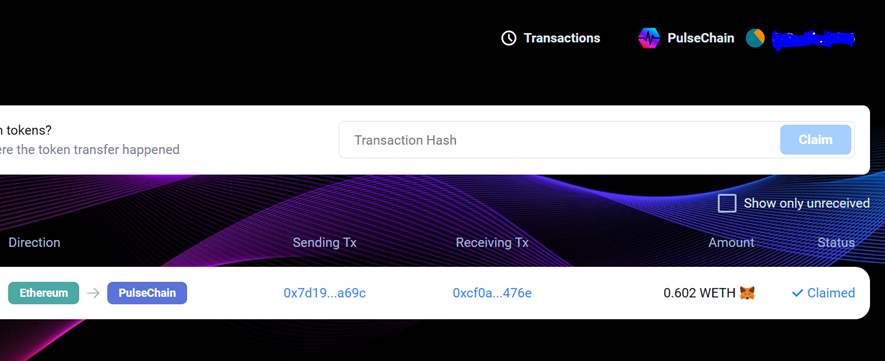 3. Go to Metamask and under assets click import token to add WETH contract address.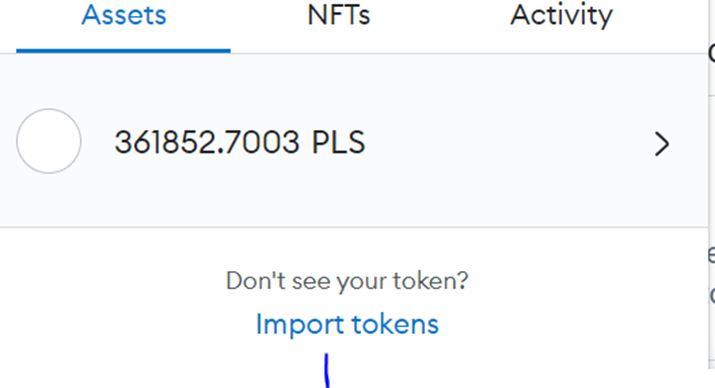 4. Add WETH contract address
0x02DcdD04e3F455D838cd1249292C58f3B79e3C3C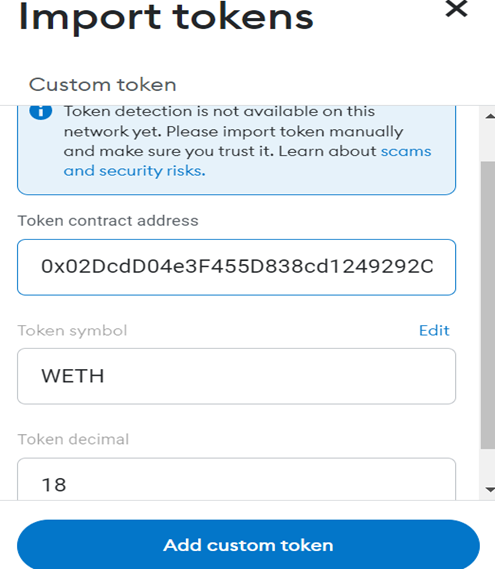 If you are wondering where we got the contract address, you can visit Richard's Heart official tweet via the link below and you can also get other contract addresses such as USDC coin from the tweet
https://twitter.com/RichardHeartWin/status/1658312150031409152?cxt=HHwWgICx1aiHwYMuAAAA
5. Go to PulseX DEX via https://app.pulsex.com/swap and select WETH/PLS pair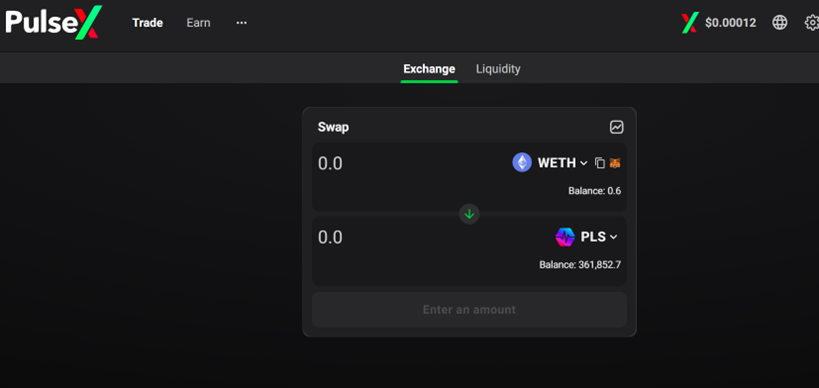 6. Input the amount of PulseChain(PLS) you will like to buy and click enable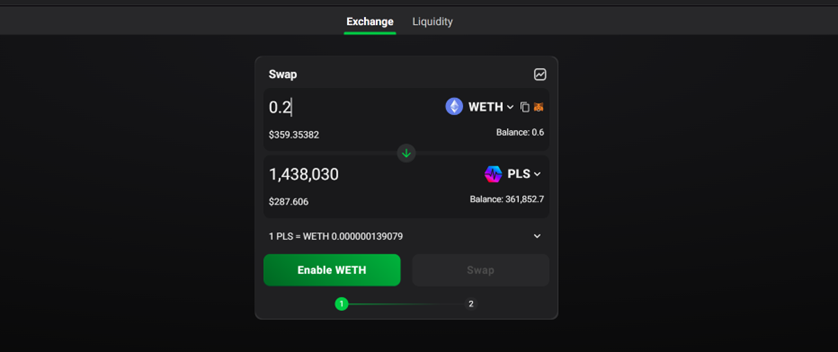 7. Once your transaction is successful, you can click the swap button

Congratulations! You have successfully purchased your PulseChain(PLS).
Ask a question regarding this how-to to earn crypto!
Ask