PulseChain
How to set up PulseChain wallet(Pulsechain on Metamask?)
How to set up PulseChain wallet(Pulsechain on Metamask?)
Looking to set up your PulseChain wallet? Wondering if MetaMask is an option? PulseChain, being a full copy of the Ethereum system state, makes it convenient to utilise MetaMask for your wallet needs. Setting up your PulseChain wallet is a breeze – simply modify a simple setting within MetaMask. With MetaMask's user-friendly interface and widespread adoption, it offers a seamless way to manage your PulseChain assets. Whether you're already familiar with MetaMask or new to it, this guide provides step-by-step instructions to configure your MetaMask wallet for PulseChain.
Before you add Pulsechain network to Metamask you will need to install Metamask. If you haven't installed Metamask you can follow the link below on How to create metamask to get started.
https://mycryptoview.com/meta-mask/how-to/how-to-create-metamask-wallet
Once you have installed Metamask or, if you've already got Metamask, you can follow the steps below to add/set up Pulsechain wallet.
Login to your Metamask
Click the networks tab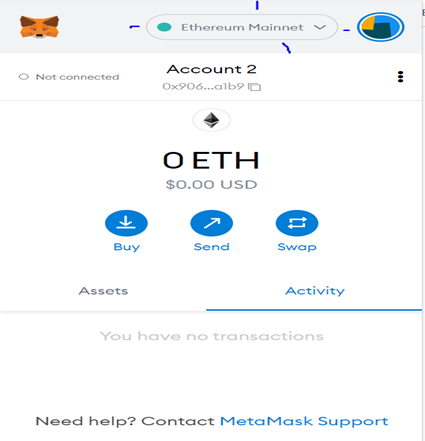 3. Click the Add network button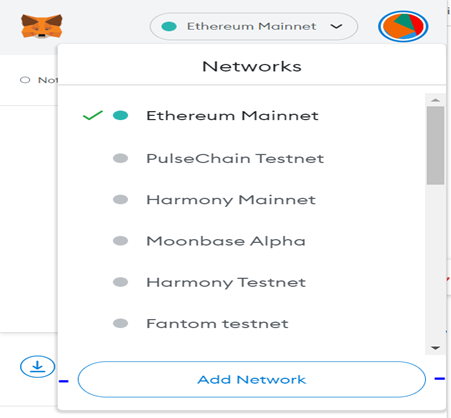 4. On the add network page, Input the following network details for Pulsechain
Network Name: PulseChain
New RPC URL: https://rpc.pulsechain.com
Chain ID: 369
Currency Symbol: PLS
Block Explorer URL (optional): https://scan.pulsechain.com
Ask a question regarding this how-to to earn crypto!
Ask