How to setup Polkadot wallet
If you are a Polkadot(DOT) holder and want to store your dot in your wallets then follow the steps in this guide on how to set up Polkadot wallet. There are few things to consider for those that are wondering how to add dot on Metamask - Polkadot is running on its network so doesn't support any EVM wallets in other words you cannot use Metamask or other Ethereum wallets on Polkadot.
Go to polkadot.js.org
Click extension on the landing page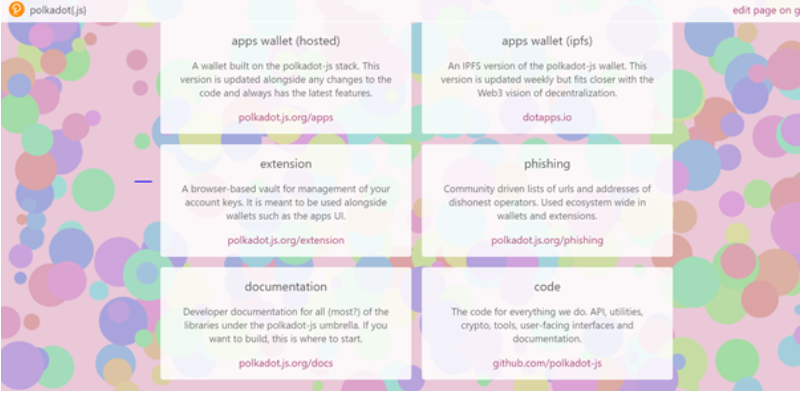 3. Click on either download for Chrome or download for Firefox (Note:- The wallet should work for brave browser and the listed browsers on polkadot.js.org extension page, it may not work for any other browser) For this guide we are using Chrome.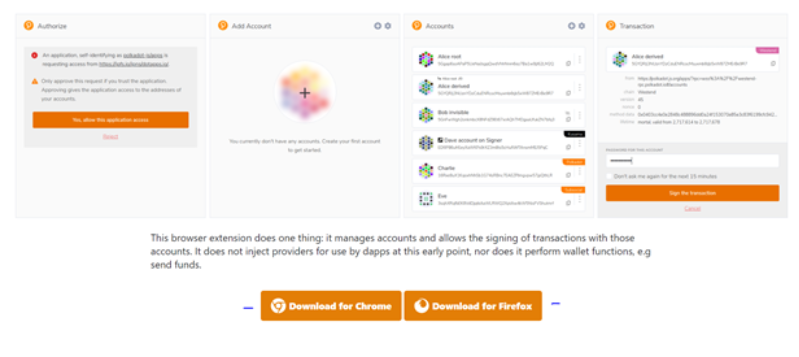 4. Under your browser extensions list, click on the dot icon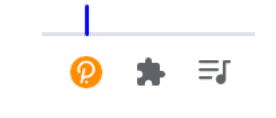 5. Click the create button to create an account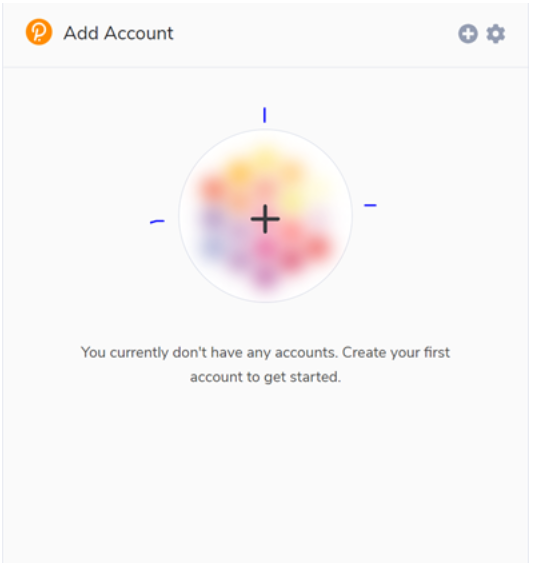 6. Copy your seed phrase, save it, and never share with anyone then click Next step.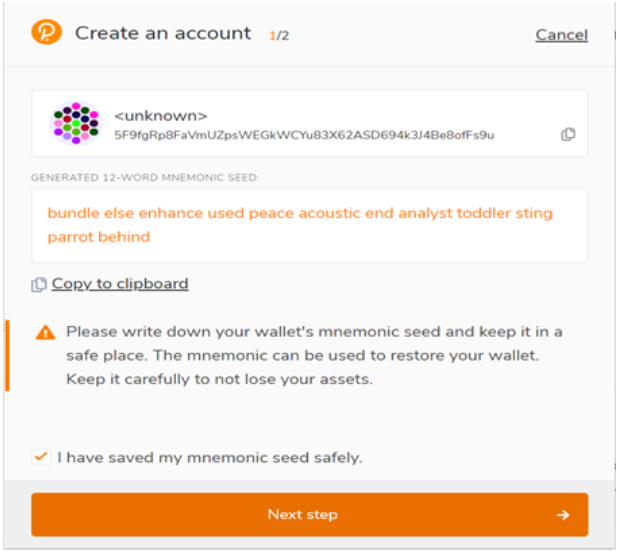 7. Select "Polkadot Relay chain" for network, Input description for your wallet, set a password, save it, and never share with anyone.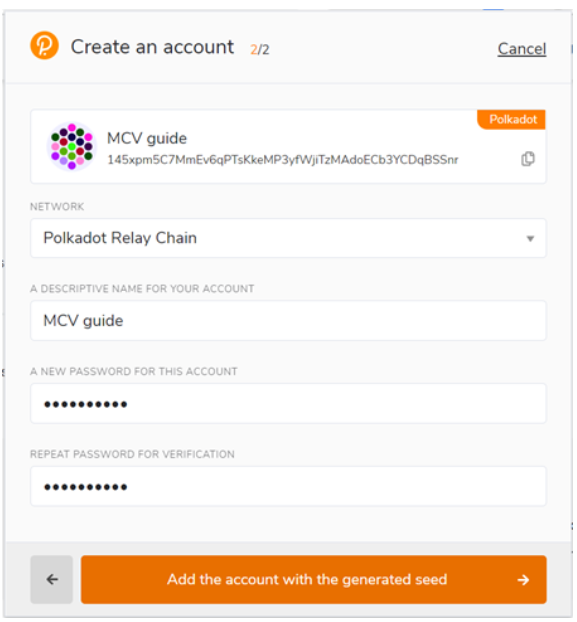 8. Click the "Add the account with the generated seed" button to create your Polkadot(Dot) wallet. Once your wallet has been created, you will see your account like the screenshot below.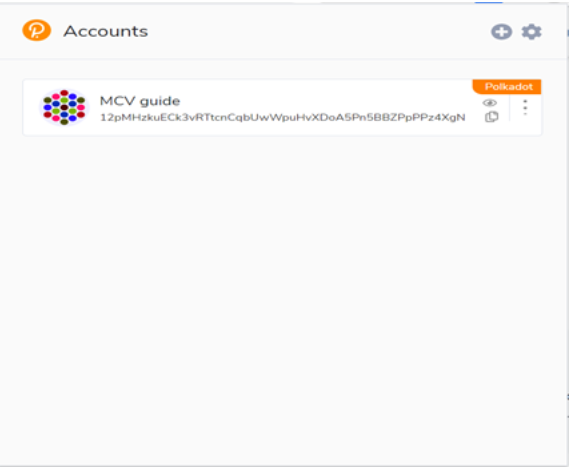 Follow steps 9,10,11 and 12 to view your balance, and to send dot from your wallet.
9. Go back to polkadot.js.org and click "apps wallet hosted"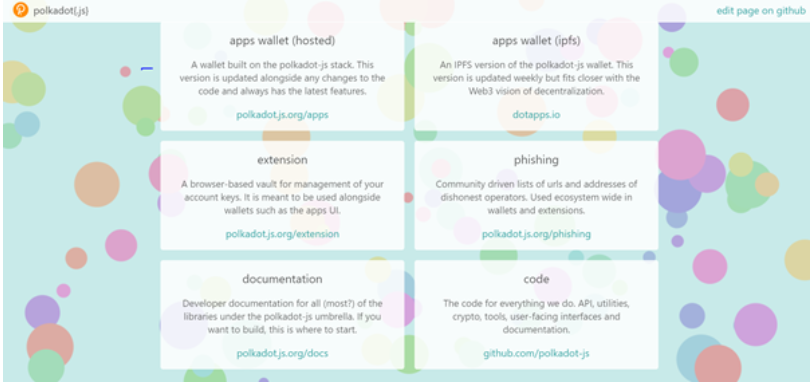 10. Click "Yes allow this application access" on your wallet popup screen.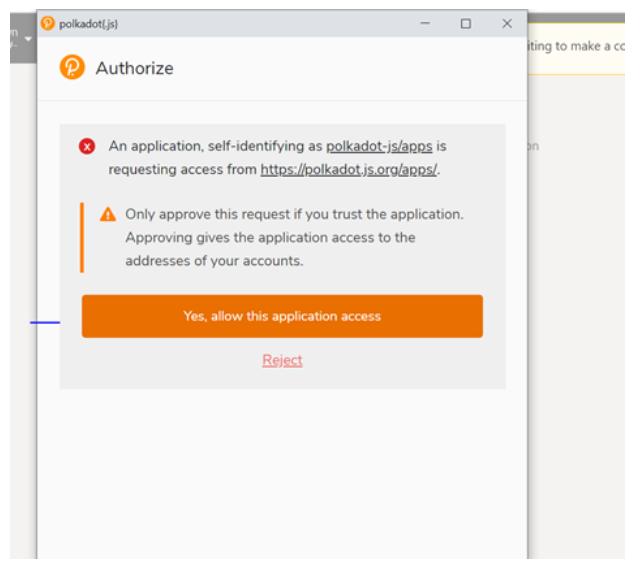 11. Click on Accounts to see your balance like the screenshot below.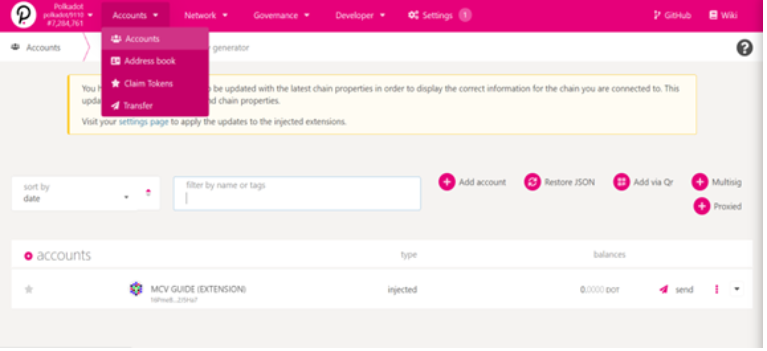 12. If you want to send Polkadot(dot), click the send button on the left hand side of your accounts, input the address in the send to address field, input the amount and click on the make transfer button.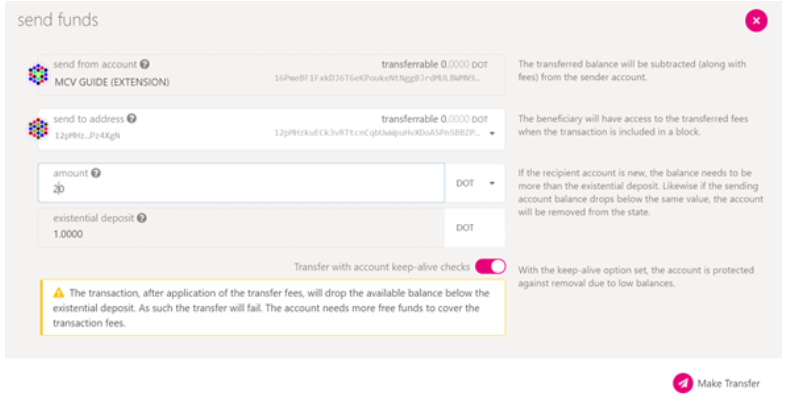 If you have any questions about Polkadot(dot) you can use the ask button below to ask. New to Polkadot(dot)? Write a review about dot to earn our native tokens MCV.
Ask a question regarding this how-to to earn crypto!
Ask