Mycryptoview
How to use a token creation tool to launch your cryptocurrency
How to use a token creation tool to launch your cryptocurrency
Creating a cryptocurrency can seem like a daunting task, but with the right tools, it can be a simple process. A token creation tool simplifies the process by providing a user-friendly interface for creating, and launching a cryptocurrency. To launch your cryptocurrency using a token creation tool, you need to use Mycryptoview token creation tool and follow the steps provided to set up your token. This includes defining your token's parameters, creating the smart contract, and deploying it on a blockchain network using Mycryptoview creation tool. With Mycryptoview token creation tool, you can focus on promoting and growing your cryptocurrency while the tool handles the technicalities of launching it. Whether you're an entrepreneur, a developer, or a crypto enthusiast, using Mycryptoview creation tool is an efficient way to launch your cryptocurrency. Follow the steps below to launch your cryptocurrency: -
We are going to use the Ethereum network to illustrate How to use a token creation tool to launch your cryptocurrency
Note:- If you hold 300 Mycryptoview tokens you can launch your cryptocurrency for free and only pay gas fees on the Ethereum network.
Before you go through the steps of creating your tokens, make sure you have got Metamask installed. If you haven't installed Metamask you can go through our guide on how to create Metamask wallet via the link below
https://mycryptoview.com/meta-mask/how-to/how-to-create-metamask-wallet
Go to Mycryptoview Token generator via the link below and click on the connect button
https://mycryptoview.com/tool/create-token

2. Log in to Metamask and select the Ethereum network you want to create your token.

3. Input your token details including the token type – for this guide we are going to select a standard token which is a token with a fixed supply and no extra functionality like token burn.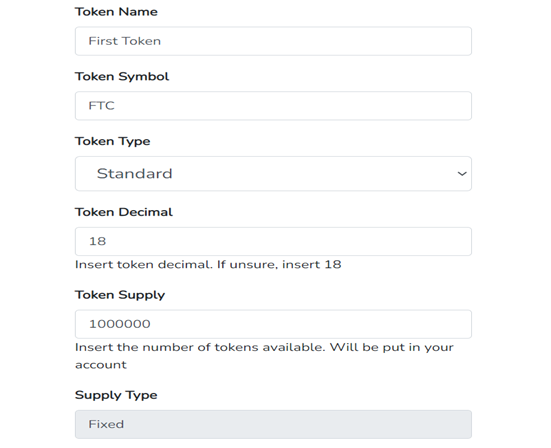 4. Click the create button, wait for transaction confirmation and your token to be verified on explorer like Etherscan. We automatically verify your token.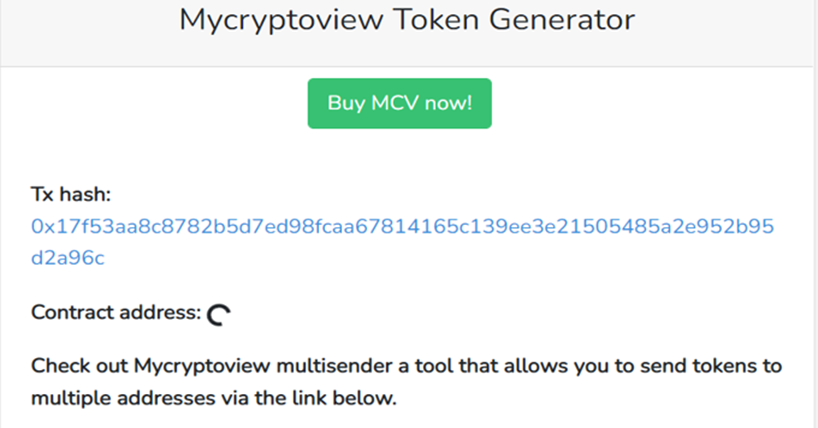 Once your transaction is confirmed on the blockchain, you would see a similar screen like below:-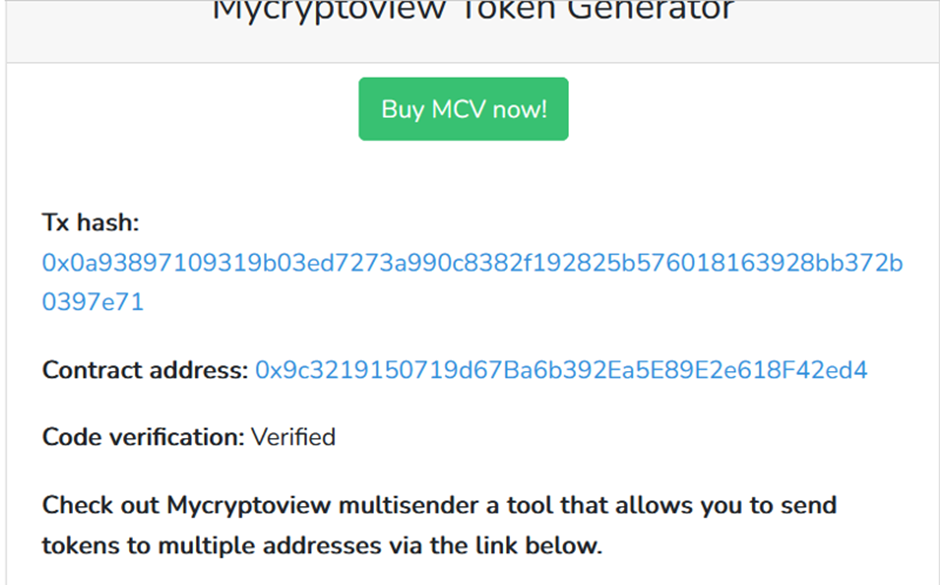 If you get an error like the screenshot below, then click the check status button

If your code verification doesn't show "verified" but shows a message like below, please wait for 5 minutes and click the verify button, You may have to click the button multiple times as sometimes it takes time to pull the verification data.
Ask a question regarding this how-to to earn crypto!
Ask