How to target crypto on Facebook ads
In the dynamic world of online ads, getting your message to the right people is key. But here's the catch: promoting cryptocurrency stuff like trading platforms on Facebook can be a tricky game. They want written permission. But guess what? There's a smart way around it: Mycryptoview Ads.
Meet the platform that sidesteps the whole permission fuss. Mycryptoview Ads is your secret weapon to hit the crypto audience without the extra hoops. No more stressing over permissions or waiting in line. With Mycryptoview Ads, you've got a shortcut to reach the crypto audience.
It's time to break free from the old rules and dive into this straightforward solution. Say hello to Mycryptoview Ads – Follow the steps below to create your ad.
Go to Mycryptoview ads via https://mycryptoview.com/advertise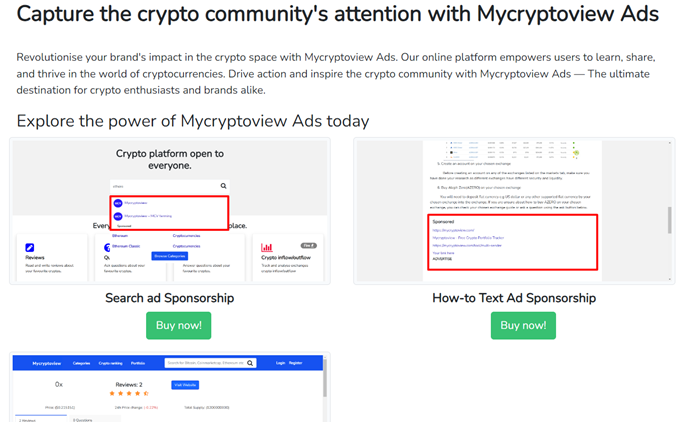 2. Click the Buy now button
3. Connect your Metamask wallet (You will need to install Metamask before you can create your crypto ads) If unsure how to install Metamask you can check out How to create Metamask wallet via https://mycryptoview.com/meta-mask/how-to/how-to-create-metamask-wallet

4. Select Ad type, select your preferred crypto payment method and select the location you want your ad to display.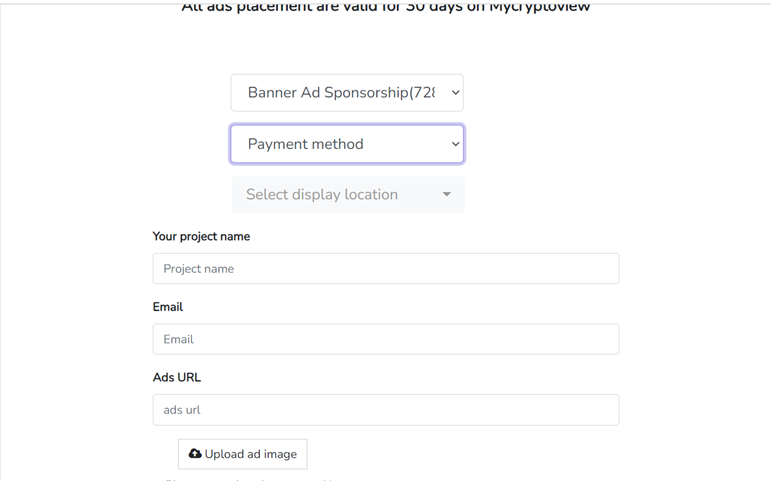 Once you've selected your payment ad type and payment method you would see the cost summary and a create ad button.
5. Click the create ad button and wait for approval
6. Once your ad has been approved, and you are on the payment page like the screenshot below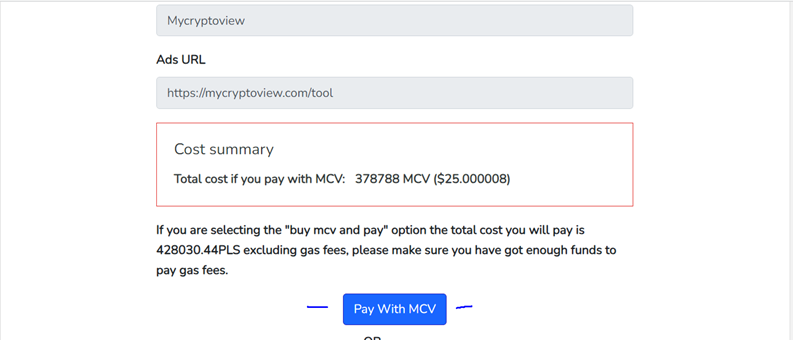 7. Click the "Pay with MCV" button or if you select another crypto payment method you can click the payment button and wait for your transaction to be confirmed on the blockchain.
Ask a question regarding this how-to to earn crypto!
Ask