How to market a crypto project
In the ever-evolving world of cryptocurrency, getting your project noticed is crucial for success. But with the landscape brimming with complexities, finding the right path can be daunting. That's where powerful marketing strategies come into play. The journey involves multiple avenues, from building a solid brand identity to engaging content creation. However, there's a game-changer in town that's simplifying the process – Mycryptoview Ads.
Mycryptoview Ads ties your project to potential users with search sponsorship ad and text link ads, it's not just promotion; it's engagement.
Follow the steps below to market your crypto project
Go to Mycryptoview ads via https://mycryptoview.com/advertise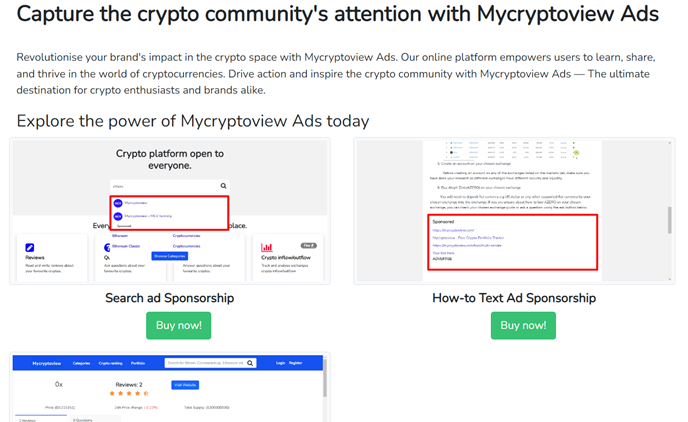 2. Click the Buy Now button
3. Connect your Metamask wallet (You will need to install Metamask before you can create your crypto ads) If unsure how to install Metamask you can check out How to create Metamask wallet via https://mycryptoview.com/meta-mask/how-to/how-to-create-metamask-wallet

4. Select Ad type, select your preferred crypto payment method and select the location you want your ad to display.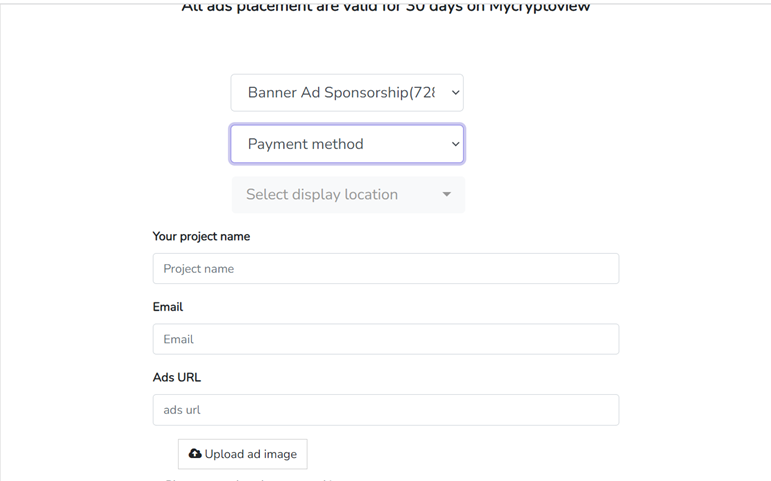 Once you've selected your payment ad type and payment method you would see the cost summary and a create ad button.
5. Click the create ad button and wait for approval
6. Once your ad has been approved, and you are on the payment page like the screenshot below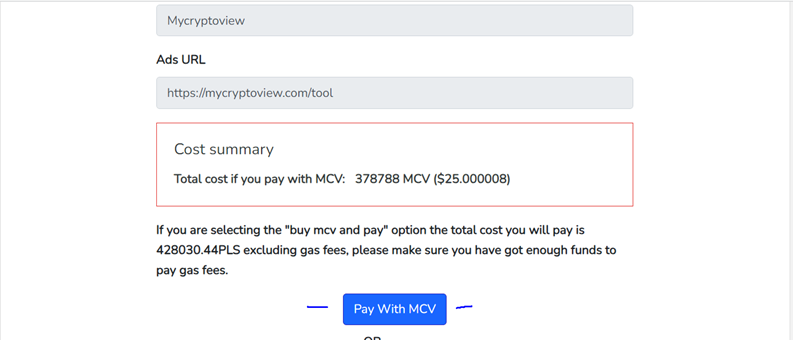 7. Click the "Pay with MCV" button or if you select another crypto payment method you can click the payment button and wait for your transaction to be confirmed on the blockchain.
Ask a question regarding this how-to to earn crypto!
Ask