Mycryptoview
How to generate crypto tokens quickly with our generator
How to generate crypto tokens quickly with our generator
Step into the future of finance with our cutting-edge crypto token generator! Gone are the days of spending hours manually creating tokens – with our generator, you can generate your tokens in just minutes. Whether you're a seasoned crypto expert or a newcomer to the world of DEFI, our user-friendly platform makes it easy for anyone to create their custom tokens. Say goodbye to the frustration and technical complexities of manual token creation and hello to quick, effortless token generation. Our generator provides a streamlined solution that allows you to focus on your ideas and projects, rather than the technicalities of token creation. So why wait? Get started on generating your crypto tokens today.
We are going to use the Polygon network to illustrate How to generate crypto tokens quickly with our generator.
Before you go through the steps of creating your tokens, make sure you have Metamask installed. If you haven't installed Metamask you can go through our guide on how to create Metamask wallet via the link below
https://mycryptoview.com/meta-mask/how-to/how-to-create-metamask-wallet
Go to Mycryptoview Token generator via the link below and click on the connect button
https://mycryptoview.com/tool/create-token

2. log in to Metamask and select the Polygon(Matic) network you want to create your token.

3. Input your token details including the token type – for this guide we are going to select a standard token which is a token with a fixed supply and no extra functionality like token burn.
4. Click the create button, wait for transaction confirmation and your token to be verified on Explorer like Polygonscan. We automatically verify your token.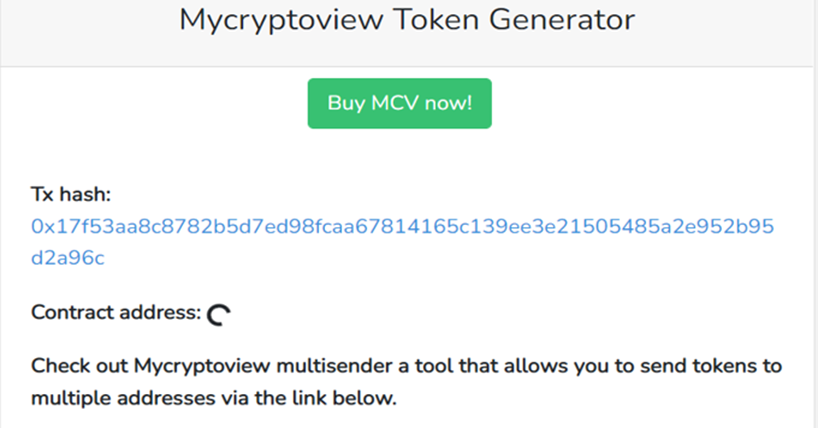 Once your transaction is confirmed on the blockchain, you will see a similar screen below:-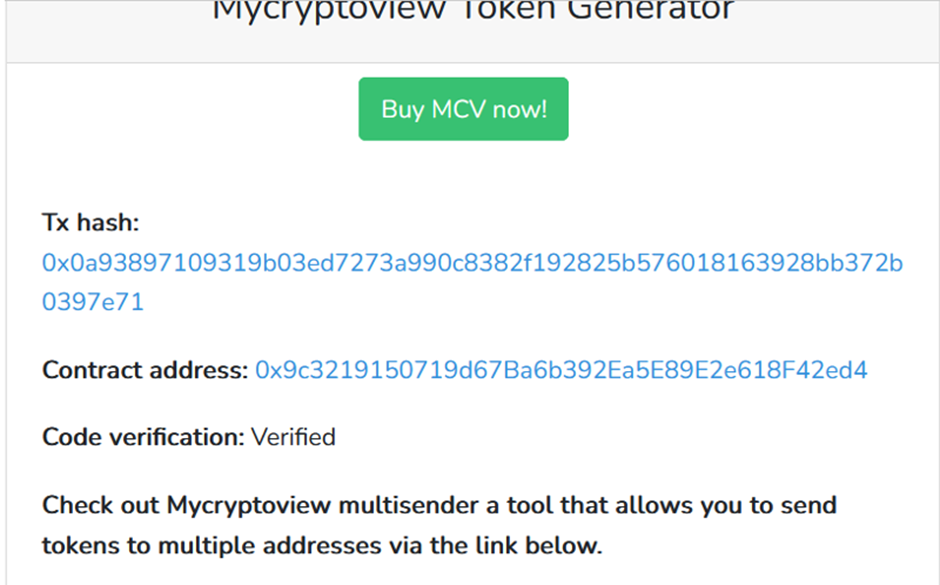 Ask a question regarding this how-to to earn crypto!
Ask