MetaMask
How to use MetaMask for Ethereum transactions
How to use MetaMask for Ethereum transactions
MetaMask is a popular Ethereum wallet that allows users to securely store, manage, and exchange their Ether and other ERC-20 tokens. It acts as a bridge between the Ethereum network and your web browser, making it easy to interact with decentralised applications (dApps) and perform transactions on the Ethereum blockchain. In this guide, we will go through the steps on How to use MetaMask for Ethereum transactions.
Download and install MetaMask, then create a new wallet. If you are unsure how to install MetaMask and create a new wallet check how to create Metamask wallet via the link below
https://mycryptoview.com/meta-mask/how-to/how-to-create-metamask-wallet
2. To send Ethereum, click on the "Send" button

3. Enter the recipient's address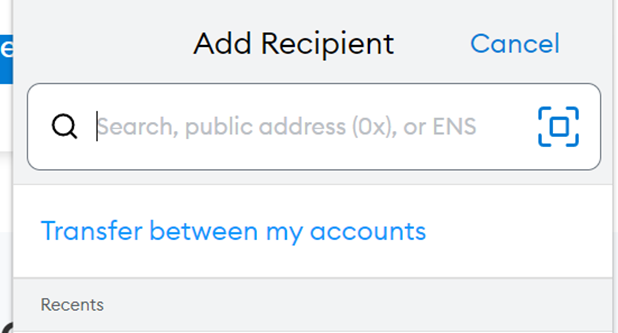 4. Enter the amount you want to send, and confirm the transaction.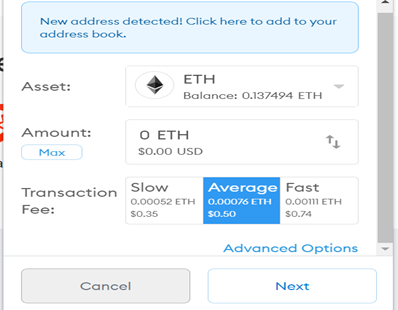 5. If you want to send your Ethereum transactions to multiple addresses follow these steps to the last step. Go to Mycryptoview multisender https://mycryptoview.com/tool/multi-sender
6. Click the connect button on Mycryptoview mulitsender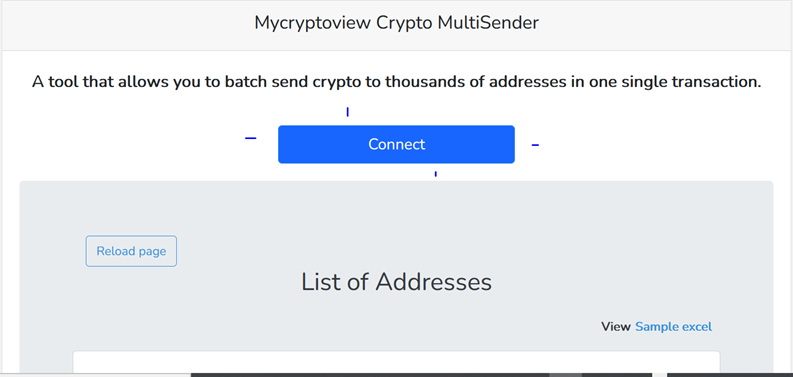 7. You can follow this step to auto-create your airdrop list with our tool by clicking on auto-create address and amount (Only follow this step and step 8 if you haven't got your airdrop list ready)

8. Input the amount paste the addresses in the text box, and click confirm to download the Excel in the required format, no need to format the addresses with commas.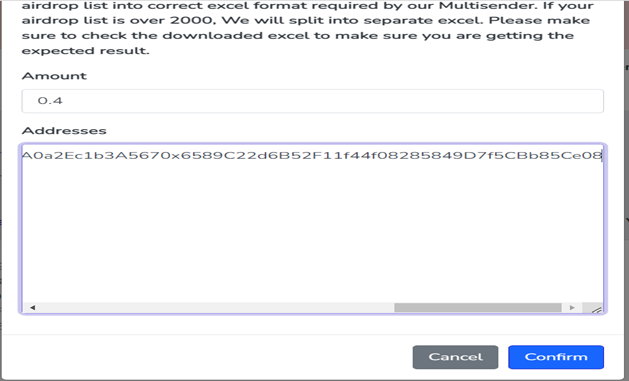 9. Upload the XLSX or CSV addresses that you created.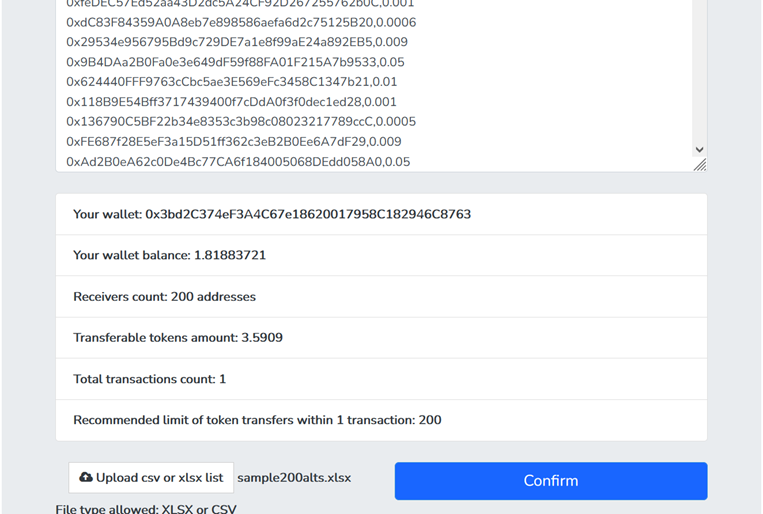 10. Click confirm and wait for your transactions to complete.
Ask a question regarding this how-to to earn crypto!
Ask