Fantom
How to set up Fantom(FTM) network on Metamask
How to set up Fantom(FTM) network on Metamask
Fantom is EVM compatible which, makes it easier for Ethereum wallets such as Metamask to connect with Fantom. If you are new to Fantom and searching if Metamask supports Fantom, the simple answer is yes due to Fantom's EVM compatibility. Before you can add the Fantom chain to Metamask, you would need to install Metamask by following the link below or if you have already installed Metamask you can follow the steps below to add/connect Fantom to Metamask.
https://mycryptoview.com/meta-mask/how-to/how-to-create-metamask-wallet
Login to Metamask
Click on the Networks tab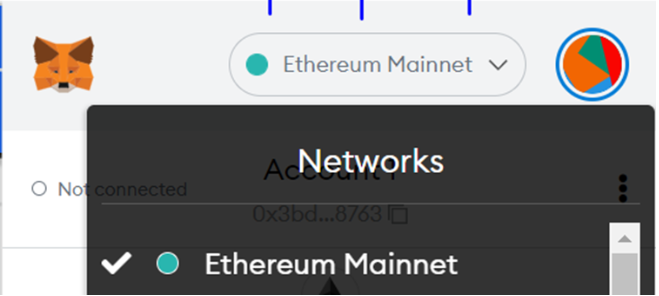 3. Click the "Add Network" button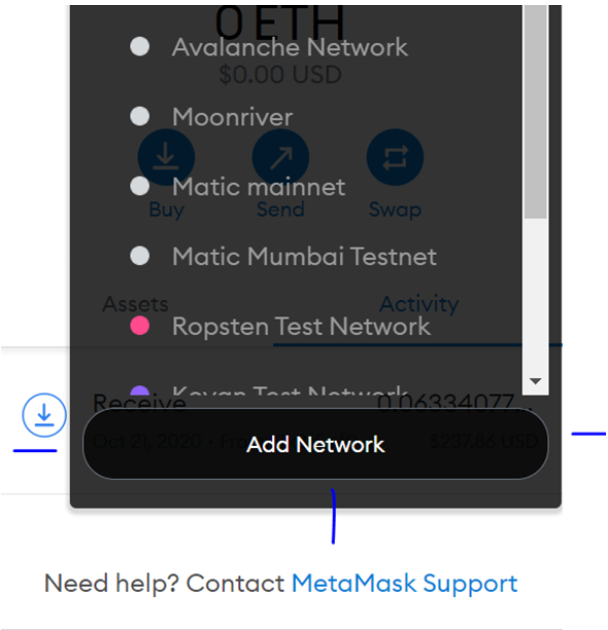 4. On the Add network page, add the following details, and save the details
Network Name: Fantom Opera
RPC Url: https://rpc.ftm.tools/
ChainID: 250
Symbol: FTM
Block Explorer URL: https://ftmscan.com/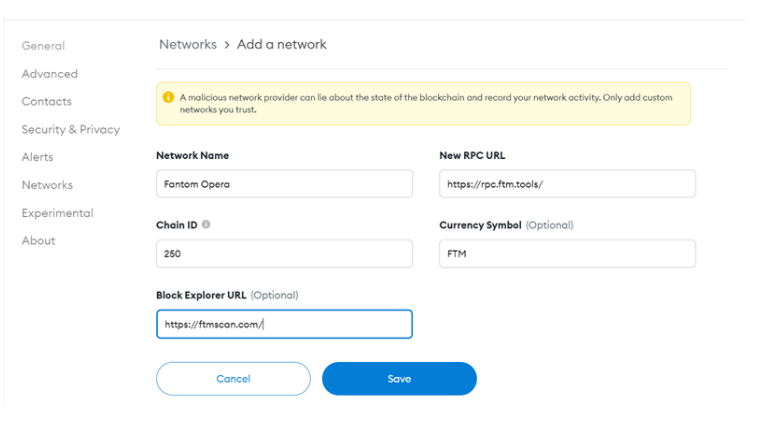 Note:- Fantom Erc20 token can not be used directly on the Opera mainnet. If you need to send Fantom Erc20 token you will need to switch to Ethereum mainnet( This is only applicable to the Fantom Erc20 token) or swap to the native Opera token via https://anyswap.exchange/bridge#/router
If you want to send Fantom(FTM) or transfer Fantom(FTM) in Metamask follow steps 5 to the last steps.
How to send Fantom(FTM) or Transfer Fantom(FTM)
5. Switch network to the Fantom opera network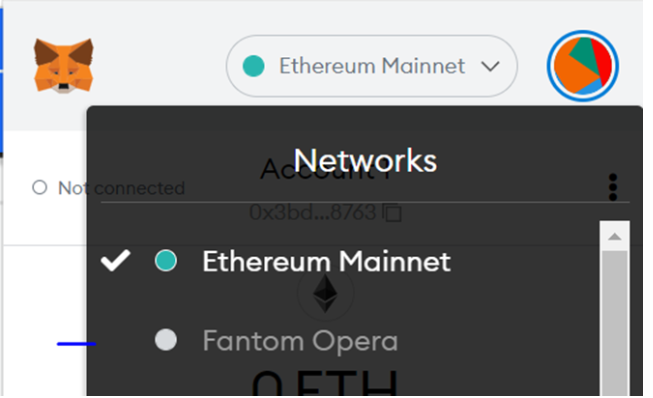 6. Click the Send button and add address to send Fantom (Only send Fantom FTM on the Opera network, do not send Fantom FTM erc20 token directly to the Fantom Opera network)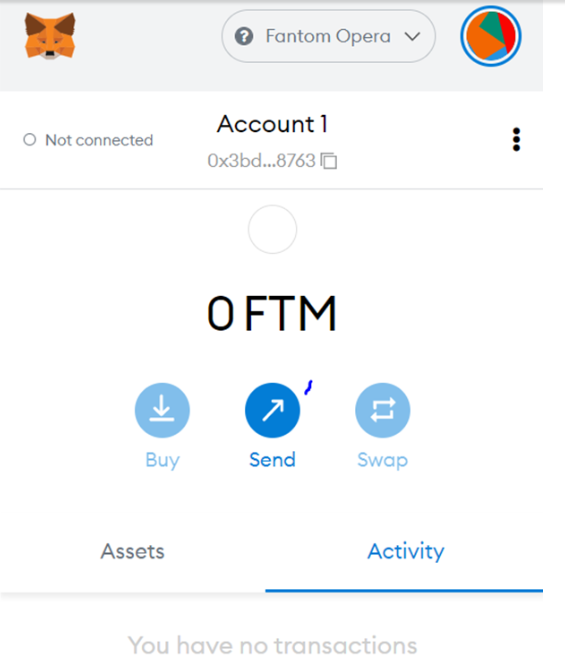 Did you know you can share your Fantom experience and earn MCV tokens? Write Fantom review via the link below to earn MCV tokens.
https://mycryptoview.com/reviews/fantom
If you have any questions you can let us/our community know by using the ask button below.
Ask a question regarding this how-to to earn crypto!
Ask