Bitcoin
How to Track Bitcoin Transactions for Increased Transparency
How to Track Bitcoin Transactions for Increased Transparency
As the use of Bitcoin continues to grow, so does the need for increased transparency and accountability in its transactions. Tracking Bitcoin transactions allows users to monitor the inflow/outflow of Bitcoin. With the right tools and resources, it is possible to track Bitcoin transactions easily and accurately. From blockchain explorers to transaction trackers such as Mycryptoview Bitcoin transaction tracker, there are various options available to those looking to increase their understanding of Bitcoin transactions. In this guide, we will walk you through How to Track Bitcoin Transactions using Mycryptoview Bitcoin transaction tracker.
Go to Mycryptoview https://mycryptoview.com/
Search and select Bitcoin

3. On the Bitcoin profile page, click on Transactions

4. On the Bitcoin transactions page, you can view all transactions going in and out of exchanges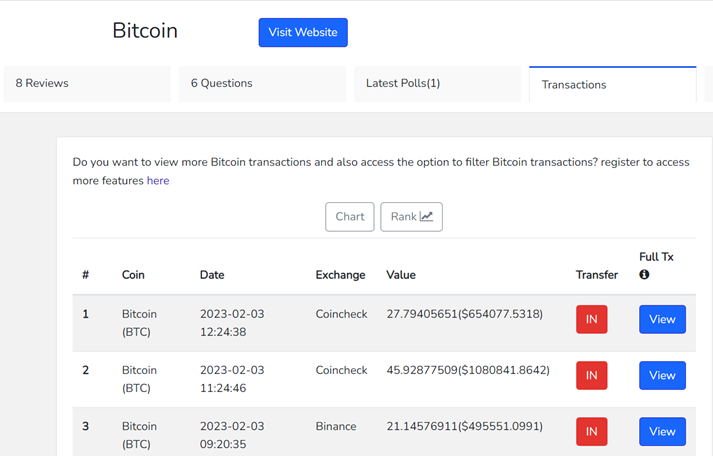 If you need to view the transaction details, you can click the view button which should display the result like the screenshot below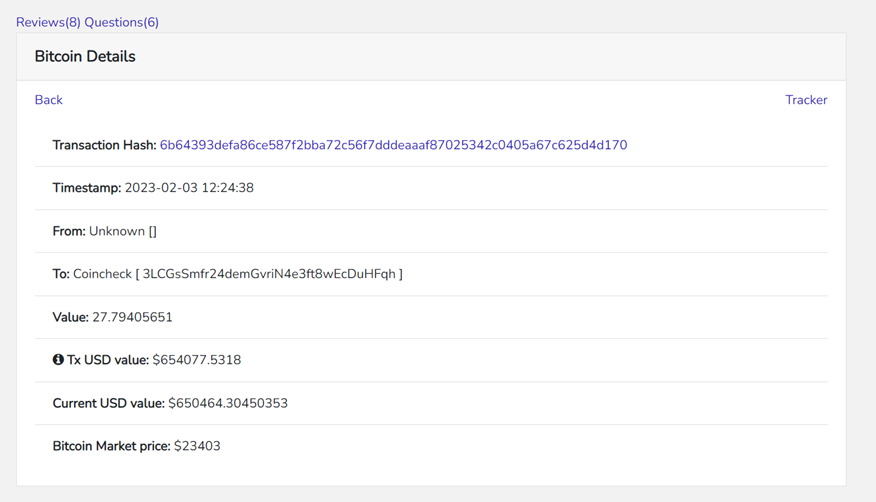 If you need more Bitcoin transaction details you can signup via the link below and access more details via your account dashboard.
Ask a question regarding this how-to to earn crypto!
Ask