Binance Coin
How to create your BEP20 tokens with the best token generator
How to create your BEP20 tokens with the best token generator
If you're interested in creating your own BEP20 tokens, you may be wondering where to start. While it may seem like a complex process, there are tools available that can make it easier than you might think. One of the most popular and reliable options is to use a BEP20 token generator, and one of the best in the market is the Mycryptoview token generator.
With the Mycryptoview token generator, you can quickly and easily create custom tokens that can be used for a variety of purposes, from funding a project to launching a new cryptocurrency. The platform provides a user-friendly interface that simplifies the token creation process, allowing you to easily customize your token's name, symbol, total supply, and other key features.
By using the Mycryptoview token generator, you can be confident that your BEP20 token is created with high standards and reliability. In this guide, we'll explore how to create your BEP20 tokens with the best token generator.
Follow the steps below to create your BEP20 tokens with the best token generator:-
1. Go to Mycryptoview Token generator via the link below and click on the connect button
https://mycryptoview.com/tool/create-token

2. Login to Metamask and select the Binance Smart chain network you want to create your token.

3. Input your token details including the token type – for this guide we are going to select standard token which is a token with fixed supply and no extra functionality like token burn or mintable.
4. Click the create button, wait for transaction confirmation and your token to be verified on explorer like Bscscan. We automatically verify your token.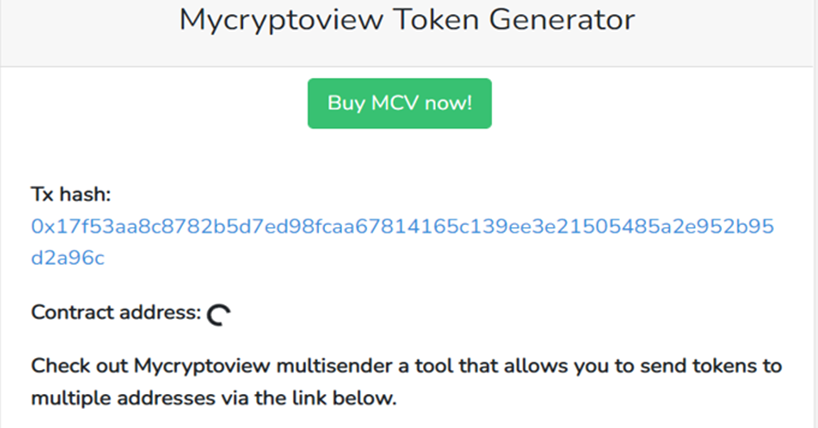 Once your transaction is confirmed on the blockchain, you would see a similar screen like below:-
Are you looking to send Binance Smart Chain (BSC) transactions to multiple addresses? Check out this step-by-step guide on how to use MultiSender to maximize your BSC transactions.
Ask a question regarding this how-to to earn crypto!
Ask