Binance Coin
How to add BSC (Binance Smart Chain) to Metamask
How to add BSC (Binance Smart Chain) to Metamask
Binance smart chain is a fork of Ethereum which means it is EVM(Ethereum virtual machine) compatible. In this how-to, we would cover how to add BSC to Metamask in a step by step guide. Before you follow our step by step guide make sure you've installed Metamask. If you are unsure of how to install Metamask, you can follow how to create Metamask via the link below
https://mycryptoview.com/meta-mask/how-to/how-to-create-metamask-wallet
Note: Do not send funds from the Ethereum network to Binance smart chain network and vice versa.
Login to your Metamask
Click on the networks tab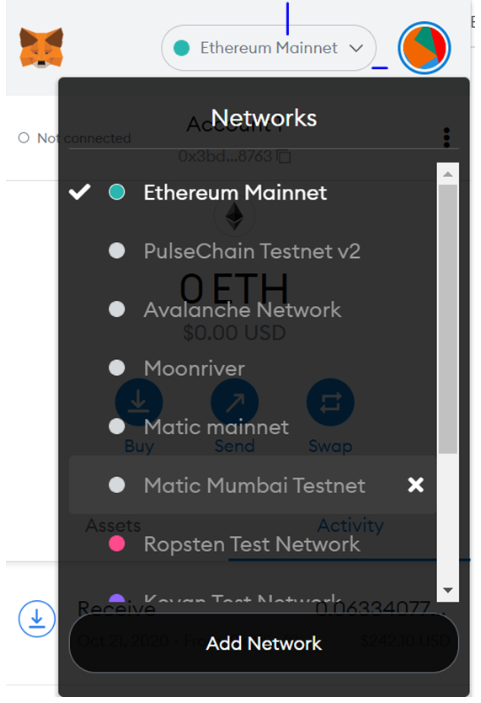 3. Click on Add networks
4. On the "Add network" page input the following details
Network Name: Binance smart chain
New RPC URL: https://bsc-dataseed2.binance.org/
ChainID: 56
Symbol: BNB
Block Explorer URL: https://bscscan.com/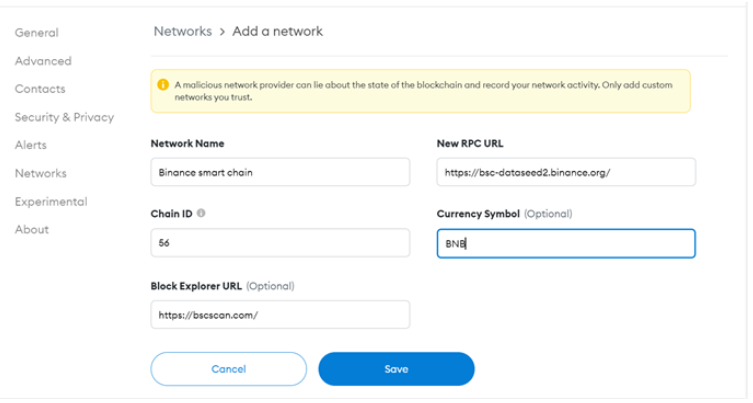 5. Click the save button.
If you can't see the "add network" button in your Metamask or you are using the old version of Metamask. Please follow step 6 to the last step
6. Go to settings in your Metamask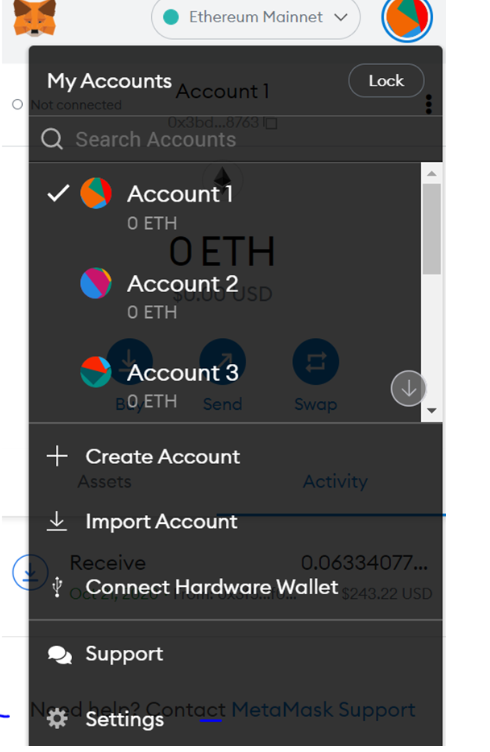 7. Go to "Networks"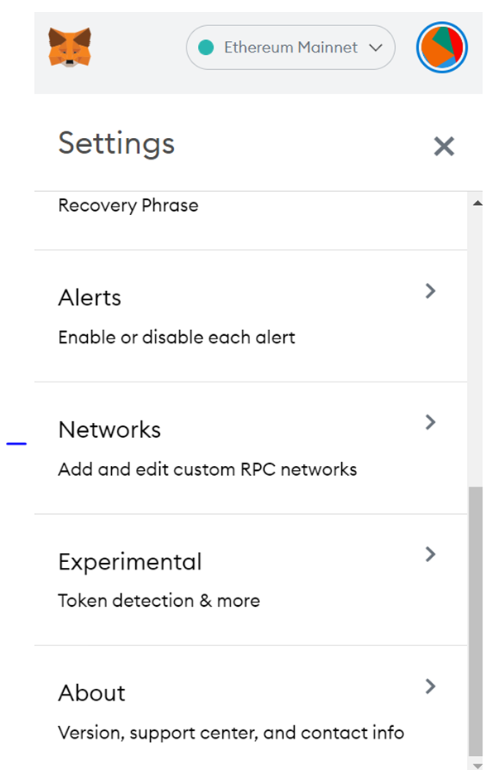 8. Click Add networks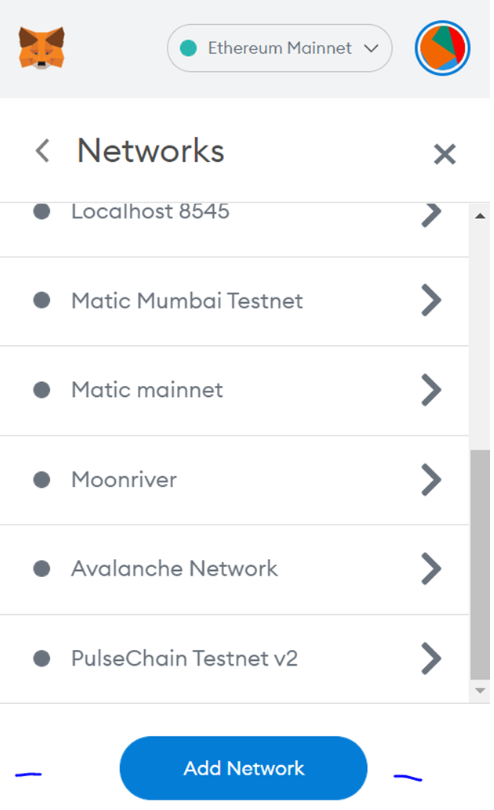 9. Use the details in step 4 to add BSC network to your Metamask and hit the save button once you are done.
If you have any questions use the ask button below to let us/our community know.
Ask a question regarding this how-to to earn crypto!
Ask