Terra
How to buy Terra Luna classic in simple steps
How to buy Terra Luna classic in simple steps
If you're searching for the perfect place to buy Terra Luna Classic, look no further! This how-to guide will walk you through the process in just six simple steps.
Follow the steps below to Buy Terra Luna Classic:
Head over to Coingecko, where you can explore various options for buying Terra Luna Classic and discover which cryptocurrencies you can use to buy Terra Luna.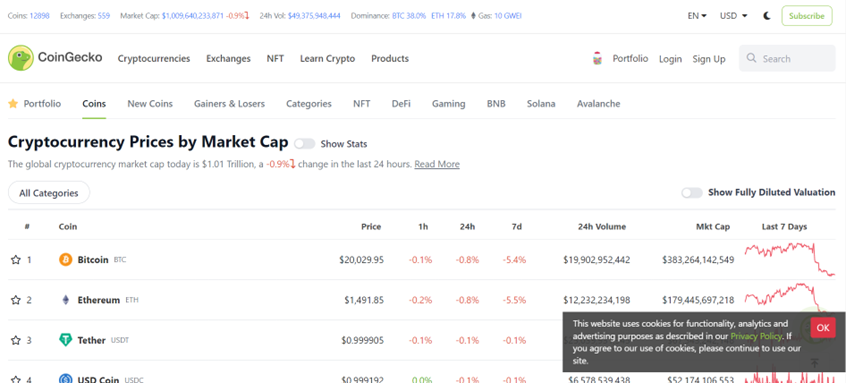 2. Go to the search box in the top right corner of the Coingecko page and type in "Terra Luna Classic".

3. Once on the Terra Luna Classic coin page, navigate to the "Markets" tab to explore different exchange options.

4. Choose your preferred exchange from the list of markets to buy Terra Luna Classic.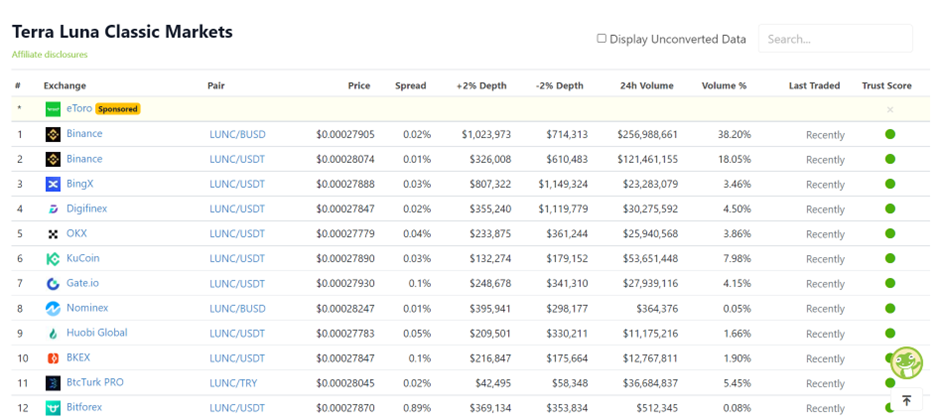 5. Create an account on the chosen exchange. Before proceeding, make sure you've done enough research as each exchange has its own unique security measures and liquidity.
6. Now, it's time to buy Terra Luna Classic on your chosen exchange. Simply deposit fiat currency, such as US dollars, or any other supported fiat currency into the exchange.
Ask a question regarding this how-to to earn crypto!
Ask