Sui
How to set up and use SUI wallet(SUI on Metamask?)
How to set up and use SUI wallet(SUI on Metamask?)
Are you interested in exploring the SUI wallet and its features? Look no further! SUI is a cutting-edge Layer 1 blockchain and smart contract platform designed to provide fast, private, and secure digital asset ownership. With its dedicated wallet, SUI offers good user experience tailored specifically for its blockchain. While SUI is not EVM compartible which means SUI can not be added to Metamask. SUI provides a standalone wallet solution that enables you to securely manage your digital assets on the SUI network. The SUI wallet offers a user-friendly interface, robust security features, and easy access to the SUI ecosystem. Follow the steps below to set up and use SUI wallet.
Go to SUI official chrome extension url https://chrome.google.com/webstore/detail/sui-wallet/opcgpfmipidbgpenhmajoajpbobppdil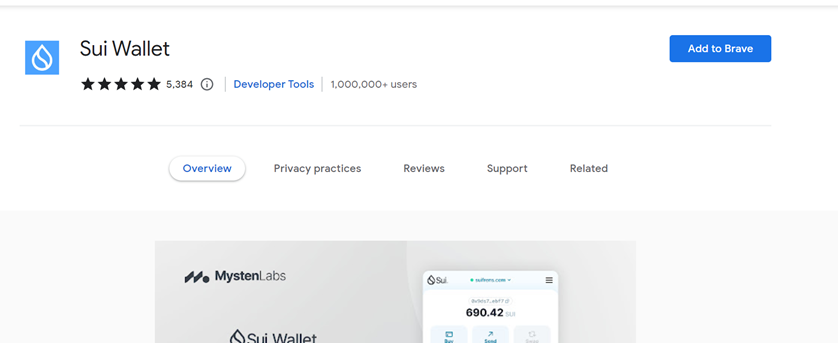 2. Click the Add button

3. Click the Get Started button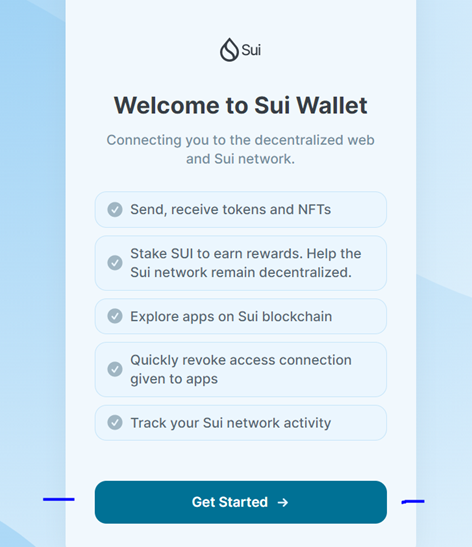 4. Click the Create a new wallet button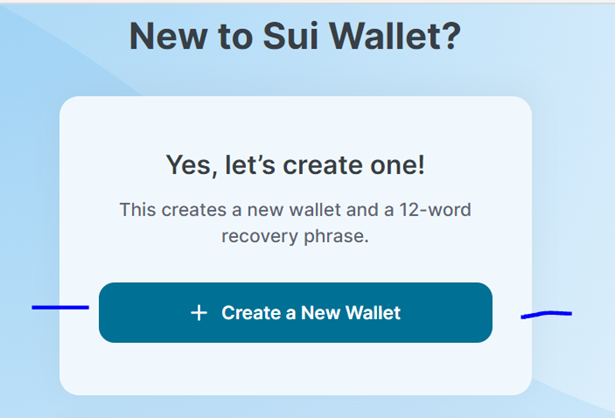 5. Create password for your wallet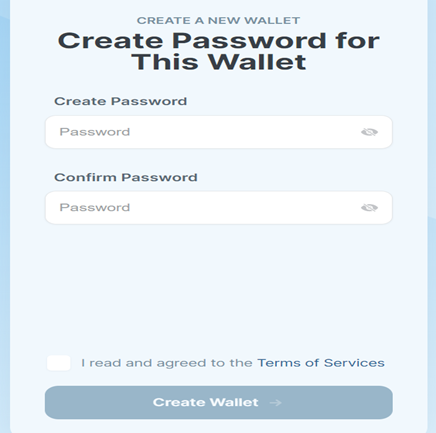 6. Copy your recovery phrase and keep it safe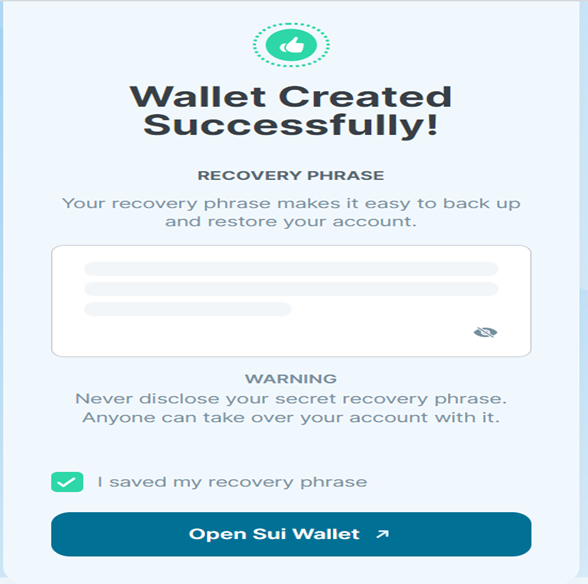 7. Click the Open Sui wallet to start using your wallet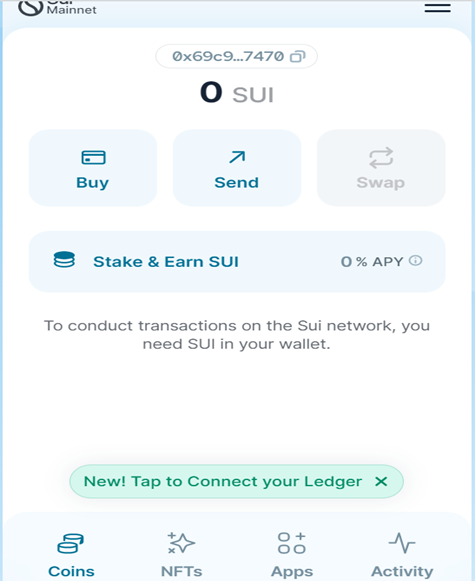 8. To send Sui to a different wallet, you can click the send button and input the address and the amount you will like to send.
If you have any questions about Sui, you can use the ask button below
Ask a question regarding this how-to to earn crypto!
Ask