How to buy SUI
If you're interested in buying SUI, you're in the right place! SUI is a revolutionary Layer 1 blockchain and smart contract platform that aims to revolutionise digital asset ownership. With its focus on speed, privacy, security, and accessibility, SUI offers a cutting-edge solution for individuals seeking seamless and secure transactions. By owning SUI, you gain access to a world of possibilities within the SUI ecosystem. To acquire SUI, Follow the steps below in this how-to guide to Buy SUI.
Visit Coingecko and explore where you can purchase SUI and the cryptocurrencies accepted for buying it. Coingecko provides a list of options, often referred to as market pairs.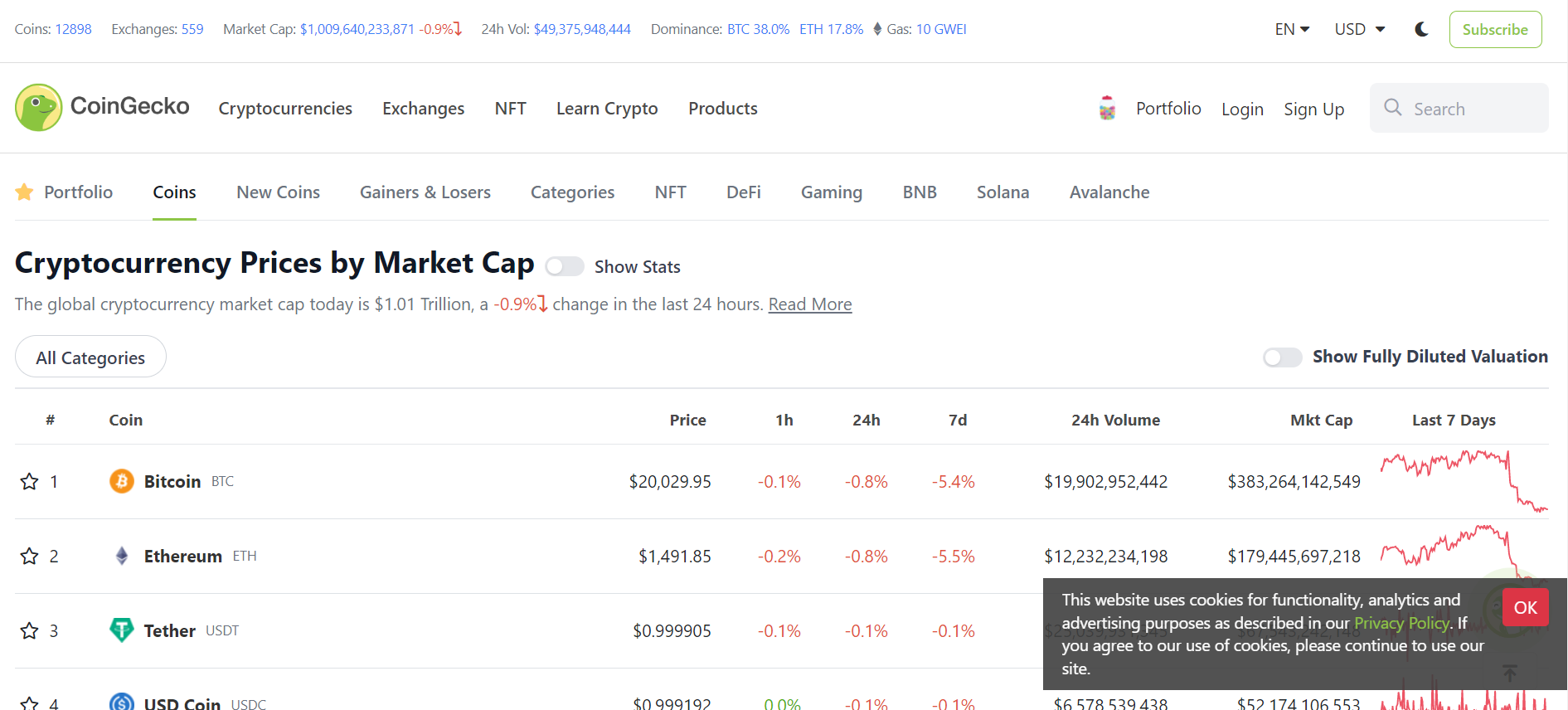 2. Look for the search box located on the top right corner of the Coingecko website. Type "SUI" in the search box to find the SUI coin page.

3. Once you're on the SUI coin page, navigate to the markets tab and click on it.

4. On the markets page, pick an exchange to buy SUI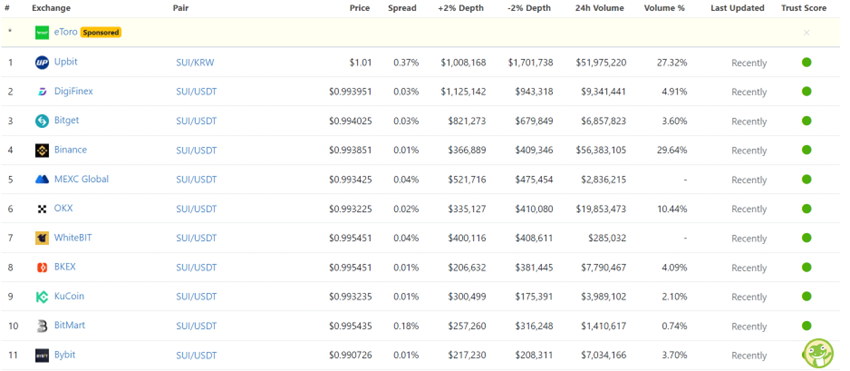 5. Create an account on your chosen exchange
Before creating an account on any exchange from the markets tab, it's essential to do your own research. Different exchanges vary in terms of security measures and liquidity.
6. To purchase SUI, you'll need to deposit fiat currency, such as US dollars or any other supported fiat currency by the exchange you selected. If you're unsure about the buying process on your chosen exchange, refer to their guide or ask a question using the ask button on this page.
Ask a question regarding this how-to to earn crypto!
Ask