Stellar
How to set up your Stellar (XLM)wallet: Is MetaMask an Option?
How to set up your Stellar (XLM)wallet: Is MetaMask an Option?
Setting up a Stellar (XLM) wallet is essential for anyone looking to invest or use XLM for transactions. A wallet provides a secure storage space for your XLM coins, allowing you to send, receive and store them safely. While MetaMask is a popular choice for setting up Ethereum wallets and supporting other networks, it doesn't support Stellar.
However, there are other options available for setting up a Stellar wallet. Ledger Nano S is a hardware wallet that supports XLM and provides top-of-the-line security. Atomic Wallet is a multi-currency wallet that supports XLM and other cryptocurrencies, with features like built-in exchange and staking. Stellarport is a web-based wallet that offers a user-friendly interface and supports XLM and other Stellar-based tokens.
To set up a Stellar wallet, simply follow the steps in this guide if you need to generate a quick and new free wallet. Once your wallet is set up, you can transfer XLM into it and use it for transactions.
Go to Stellarport official website https://stellarport.io/
Click the New wallet button

3. Save and back up your recovery phrase and don't share it with anyone!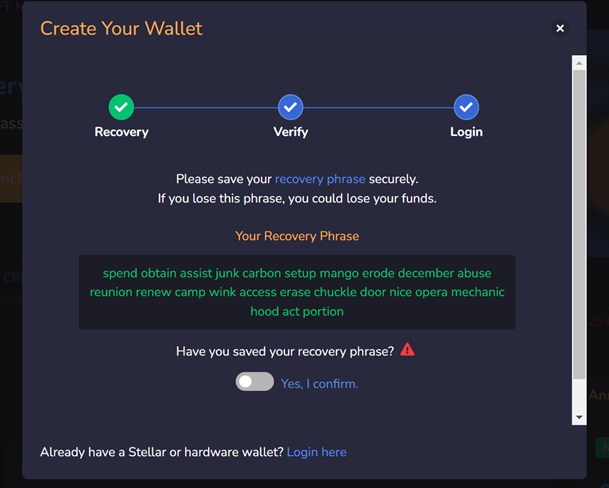 4. Toggle the Yes, I confirm and click next once you have saved your recovery phrase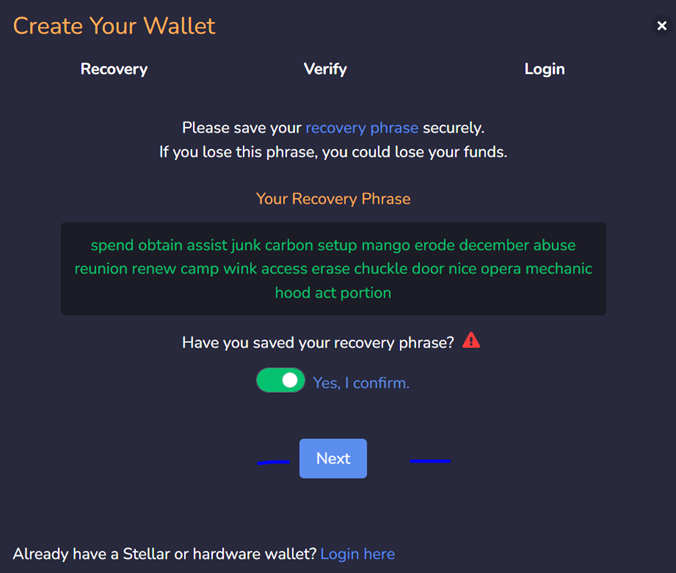 5. Input the Nickname, password for your wallet and click the Advanced options button and click "I understand and wish to proceed" button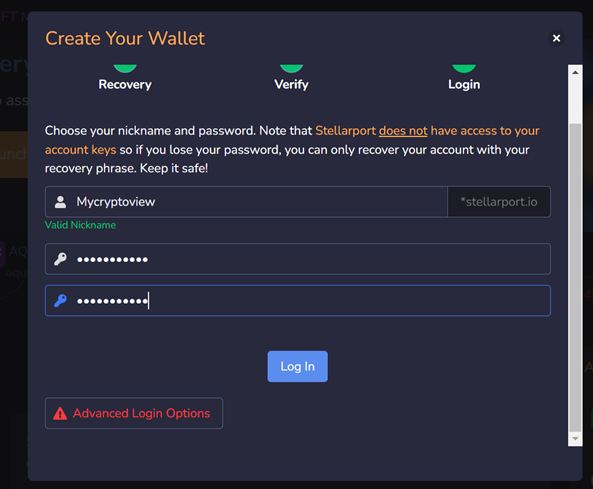 Once you've created your wallet you should see a screenshot like the one below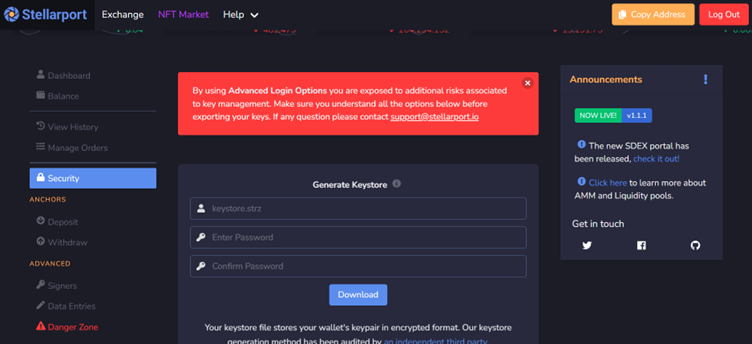 Note:- We recommend using a Hardware wallet to store your Stellar (XLM)
Ask a question regarding this how-to to earn crypto!
Ask