Solana
How to use solana wallet (Metamask on solana?)
How to use solana wallet (Metamask on solana?)
Many people are familiar with using Metamask to send coins or tokens on the Ethereum network, but it's important to note that Metamask is not compatible with Solana. Solana has its blockchain and isn't currently EVM compatible, which means you can't add Solana to Metamask and sending SOL to your Metamask would result in a loss of funds. However, other wallets can be used to interact with Solana, and if you're looking for a wallet with a similar look and feel to Metamask, Phantom is a great option. Here's how to use the Phantom wallet to send and receive Solana:
Benefits of Using Phantom:
Native Compatibility: Built specifically for Solana, ensuring smooth integration and optimal performance.
User-Friendly Interface: Intuitive design for easy navigation and token management.
Non-Custodial: Users have full control and ownership of their assets.
Low Transaction Fees: Charges a slightly lower swap fee (0.85%) compared to MetaMask (0.875%).
Supports SOL DeFi and NFTs: Access decentralised finance and NFT applications on Solana.
Fast Transactions: Benefit from Solana's high-speed network for quicker transactions.
MetaMask's Position on Supporting Solana

MetaMask has not indicated any intention to support the Solana network. Since MetaMask was specifically designed for Ethereum and EVM-based chains, integrating with non-EVM chains like Solana is unlikely. Users interested in Solana should opt for purpose-built wallets like Phantom, which offer native compatibility.
How to Setup a Solana Wallet
Go to https://phantom.app/ and click add to chrome(Phantom wallet supports other browsers)
Click create new wallet or use secret recovery phrase if you have already created an account. We are creating a new wallet so we are going to click create new wallet.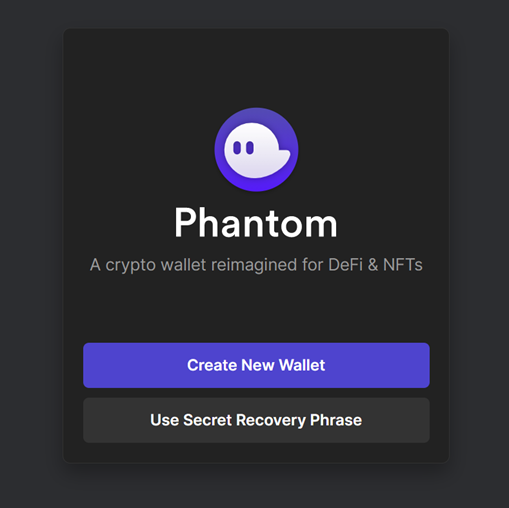 3. Copy your secrete recovery phrase and store it in a safe place and never share it with anyone.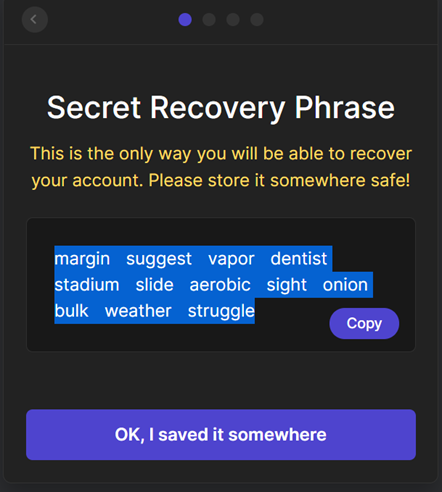 4. Create a password and click finish at the end to complete the process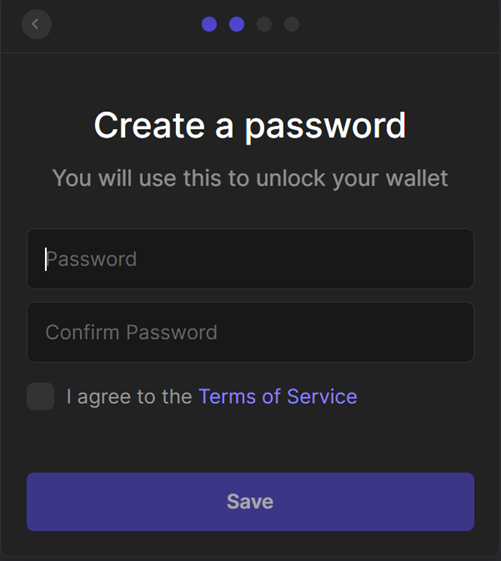 5. Click on the phantom icon in your browser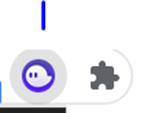 6. Click the send or receive button to send or receive Solana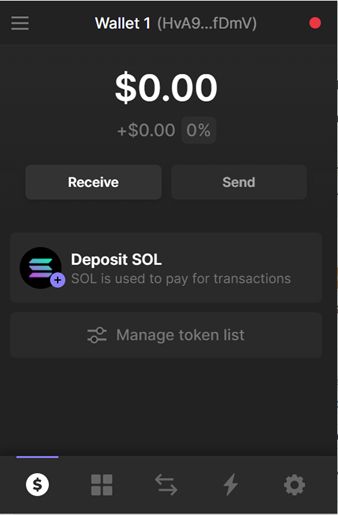 Solana uses the SPL token standard, which is similar to ERC-20, ERC-721, and ERC-1155 tokens on the Ethereum blockchain. However, Solana doesn't support ERC-20 tokens, and if you bridge Solana tokens to Ethereum, they will be labelled as ERC-20 tokens with "Wrapped" in the name.
While you can't use Metamask directly with Solana, some users may bridge Solana tokens to Ethereum using the Wormhole bridge. Keep in mind that this can be a complex process, and it's important to understand the risks before attempting it.
Looking to send both Solana and SPL tokens to multiple addresses? Look no further! Simplify your SOL or SPL token transfers with the user-friendly Solana Multisender tool offered by Mycryptoview. Discover the power of the Solana Multisender tool now by visiting https://solanamultisender.mycryptoview.com/.
If you have a question about Solana you can ask by using the question button below to earn MCV tokens. Sign up to write a review about Solana and earn MCV tokens!
Ask a question regarding this how-to to earn crypto!
Ask