Shiba Inu
How to track the value and price of Shiba Inu (SHIB) tokens
How to track the value and price of Shiba Inu (SHIB) tokens
Shiba Inu (SHIB) is one of the hottest cryptocurrencies on the market, and it's no wonder why investors are eager to track its value and price. With the rise of crypto assets, it's crucial to have access to accurate and up-to-date information to make informed investment decisions. In this guide, we will guide you through the process of tracking the value and price of SHIB tokens. You can use crypto tracking websites and apps, such as CoinMarketCap, CryptoSlate, and CoinGecko, to monitor the price of SHIB in comparison to other cryptocurrencies. It is also important to follow industry news and analysis, as well as social media platforms such as Twitter, Reddit or crypto specific platforms such as Mycryptoview, to stay up-to-date on the latest developments and trends affecting the value of SHIB tokens. In this guide we are going to work you through How to track the value and price of Shiba Inu (SHIB) tokens:-
If you want to track the value of Shiba Inu (SHIB) tokens, you can follow step 1 – 8 and if you want to track price you can follow step 9 to the last step.
Choose a tracking tool, such as a cryptocurrency portfolio tracker. For this guide we are going to use Coinstats app for illustration purposes, so head over to Coinstats via this link https://coinstats.app/

2. Click on Get Started to sign up on Coinstat or you can connect your wallet but for this guide, we are not going to connect any wallet.

3. After you've successfully registered, on the portfolio page, click on "Add manual portfolio"

4. Name your Portfolio add the total cost if needed and click the save button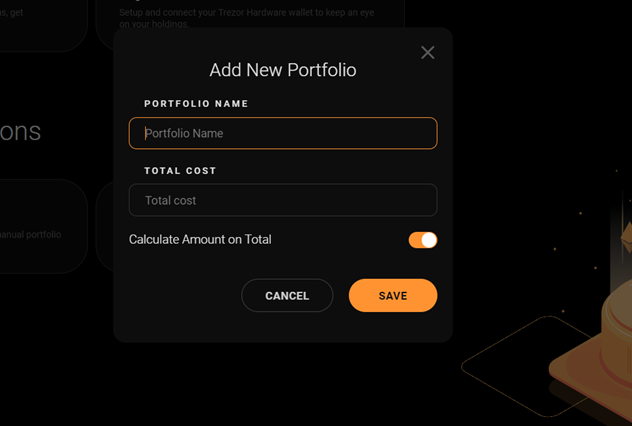 5. Click on "ADD TRANSACTION" on the right corner of the page

6. On the popup screen, search for Shiba Inu (SHIB) to add the amount of your holding and click save once you are done.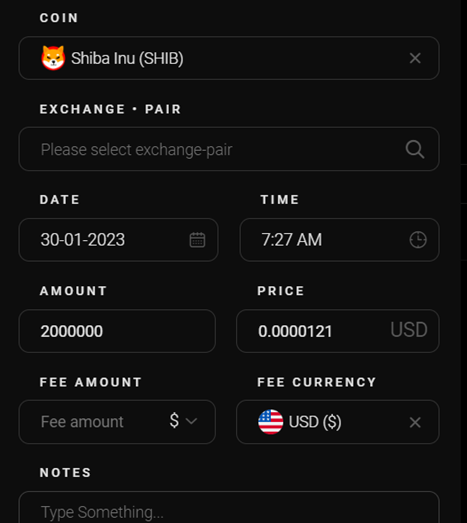 7. Once you've added the amount on the transaction tab, you should see a screen like below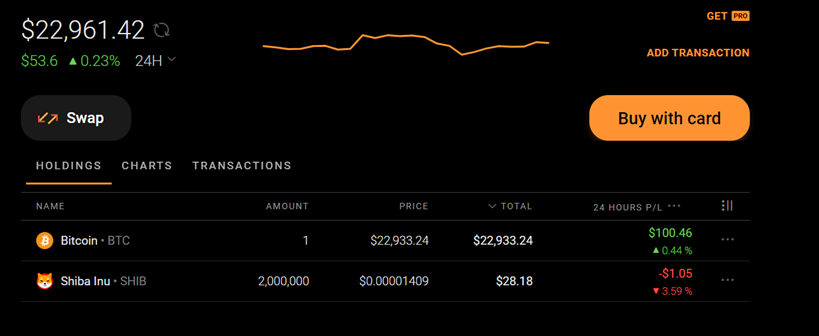 8. Keep records of your Shiba Inu transactions: It's important to keep records of all your transactions, including purchases, sales, and transfers, to have a clear picture of your Shiba Inu (SHIB) investments.
9. If you want to track the price of your Shiba Inu you can follow this step, go to Coingecko https://www.coingecko.com/
10. Search Shiba Inu and on the Shiba Inu profile page you can keep track of the price

Ask a question regarding this how-to to earn crypto!
Ask