How to Buy polkadot(DOT)
In this comprehensive how-to guide, we'll walk you through the process of buying Polkadot (DOT), a prominent cryptocurrency with immense potential. If you're wondering where to buy Polkadot, We've got you covered with our step-by-step guide. But first, let's explore what Polkadot (DOT) is all about. For a quick introduction, check out our informative video at https://youtu.be/-JuhYbTrdAs. If you have any questions about Polkadot, feel free to use our "Ask a Question" feature below, and earn our native tokens MCV in the process.
We'll be using the Binance exchange as our platform of choice for this how-to guide. Binance offers various convenient options, including card payments and spot trading, for buying DOT. The steps outlined here can be applied to other exchanges as well.
Buy Polkadot(Dot) with visa or mastercard
Register on Binance exchange
Login to your account
Once you have registered or log in to your Binance account. On the top navigation bar click Buy crypto.

3. Select credit/debit card(visa,mastercard)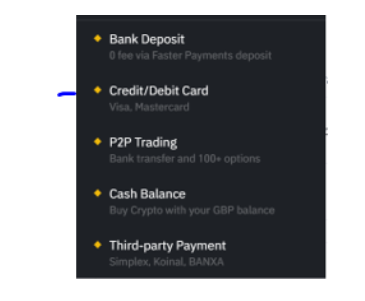 4. Search and select DOT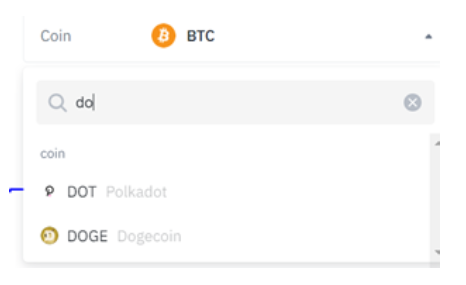 5. Input the amount you want to purchase in USD and click the BUY DOT button.
Buy Polkodot using spot trading
Login or register on Binance exchange
Click markets at the top of the navigation bar

3. Depending on the pair that you are using to buy Polkadot(DOT), you will need to click the market tab. Select BTC markets as an example.

4. Search DOT and click the trade button

5. Input the amount of DOT that you want to buy in the buy spot section and click the Buy DOT button.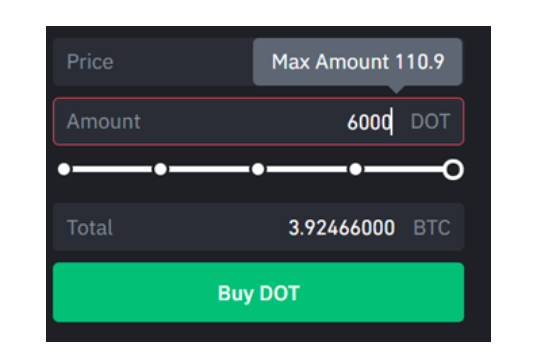 Note:- You will need to have BTC in your account or the coin that you are planning to use for buying Polkadot(DOT).
Ask a question regarding this how-to to earn crypto!
Ask