How to vote on Mycryptoview
Mycryptoview poll/voting system is currently on Polygon matic network with the view to move to Ethereum network in future, MCV token holders can vote on any content that was flagged as spam. Registered users are rewarded in MCV tokens for voting.
Before participating in our polls, you will need some Matic tokens and you will need to transfer Matic tokens from Ethereum network to Polygon(Matic) network via https://wallet.matic.network/
Login to your MetaMask wallet and add Matic mainnet to your MetaMask by clicking network selection dropdown and then click on Custom RPC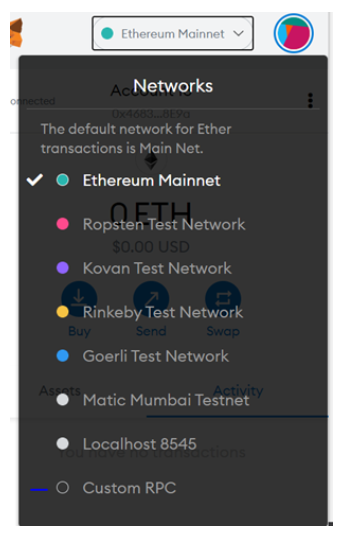 Add the following details
Network name - Matic Mainnet
New RPC URL - https://rpc-mainnet.maticvigil.com/
Chain ID - 137
Currency Symbol (optional) - MATIC
Block Explorer URL (optional) - https://explorer.matic.network
2. Login to your account on Mycryptoview and click the vote button
Note:- You will need to add your erc20 address to your account to earn voting rewards
https://mycryptoview.com/help/page/how-do-i-add-my-address

3. Click the unlock wallet once you have selected the poll you will like to vote and make sure you are connected to MetaMask and the network is set to Polygon Matic network.

Note:- Make sure you have a minimum of 150 MCV tokens in the address that you are using to vote. MCV tokens are still on the Ethereum network so you don't need to move your tokens to Polygon(Matic) network, you will only need to move Matic tokens to Polygon(Matic) network to pay fees. We recommend using the same Eth address that you are holding your MCV tokens for voting.
Ask a question regarding this how-to to earn crypto!
Ask