Mycryptoview
How to track Ethereum transactions effortlessly with our tracker
How to track Ethereum transactions effortlessly with our tracker
Are you tired of manually searching for Ethereum transactions on the blockchain? Look no further! Our Ethereum transaction tracker is here to make your life easier. With a user-friendly interface and real-time updates, you can effortlessly track Ethereum transactions in one place. No more scrolling through endless pages of code to find what you're looking for. Our tracker provides you with the information you need when you need it. And the best part? You don't need any technical knowledge to use it. So, say goodbye to the hassle and frustration of manual tracking, and start using our Ethereum transaction tracker today. Get all the information you need effortlessly and efficiently in one place!
Follow the steps below to track Ethereum transactions effortlessly with our tracker
Go to Mycryptoview https://mycryptoview.com/
Search and select Ethereum

3. On the Ethereum profile page, click on Transactions

4. On the Ethereum transactions page, you can view all transactions going in and out of exchanges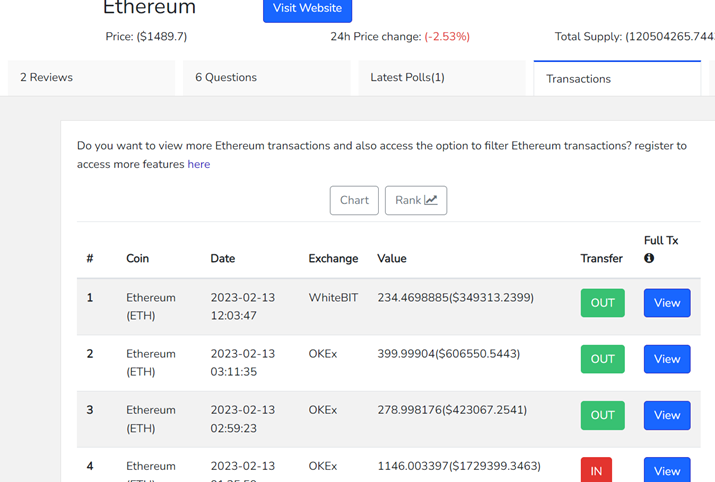 If you need to view the transaction details, you can click the view button which should display the result like the screenshot below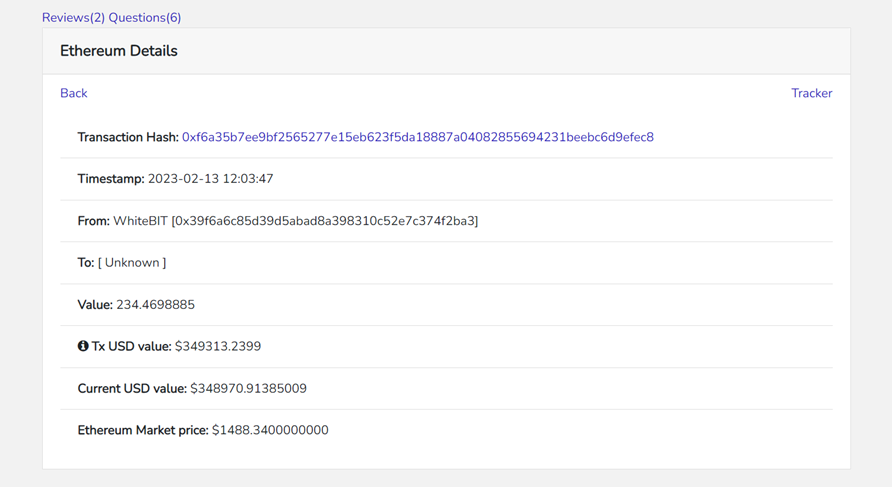 If you need more Ethereum transaction details you can sign up via the link below and access more details via your account dashboard.
Ask a question regarding this how-to to earn crypto!
Ask