Moonbeam
How to stake GLMR like a Pro: Tips and Tricks
How to stake GLMR like a Pro: Tips and Tricks
Staking GLMR tokens can be a rewarding experience, both for your wallet and for the network. If you're looking to take your staking skills to the next level, we've got some tips and tricks to help you out.
In this guide, we'll share some insights on how to stake GLMR like a pro. We'll cover advanced staking strategies, such as choosing the best staking pool, optimising your staking rewards, and managing your staking portfolio. Whether you're a seasoned staker looking to up your game or a newbie looking to learn about staking GLMR, this guide has something for everyone. By the end of it, you'll have the knowledge and skills you need to stake GLMR like a pro.
Login to Metamask and switch network to Moonbeam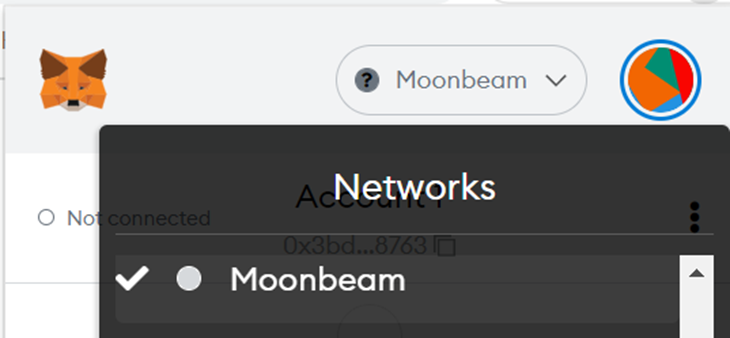 2. Go to Moonbeam website https://moonbeam.network/

3. Click the Launch app button

4. Click on the connect wallet button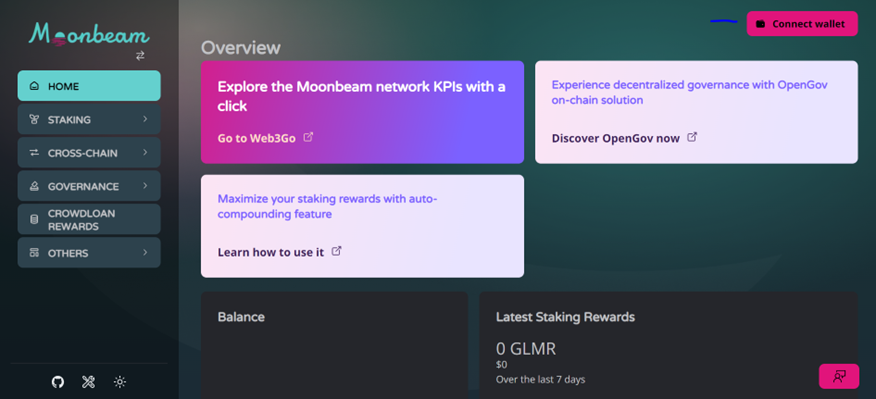 5. Click on the MetaMask button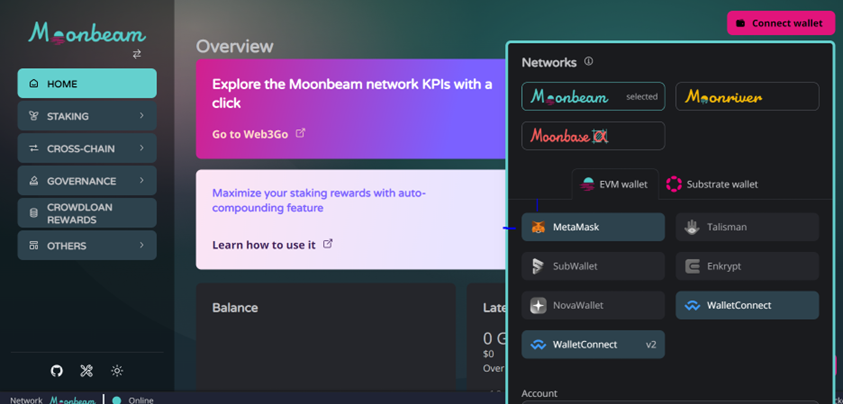 6. Click overview under the staking tab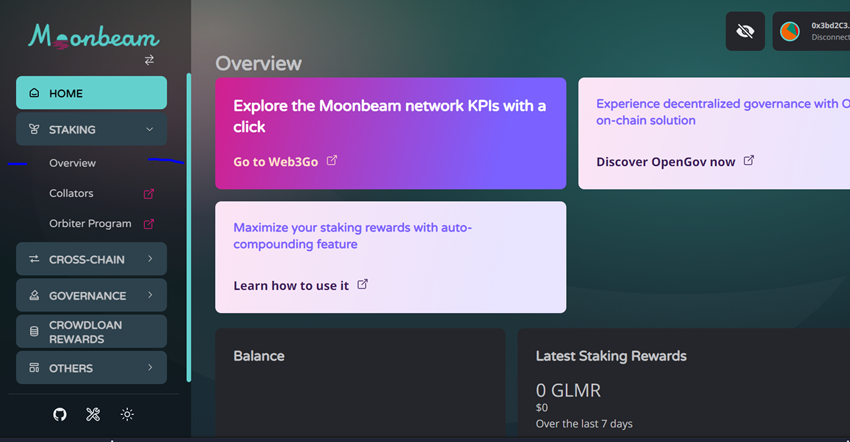 7. Scroll down to the delegate interface
8. Click on Select collator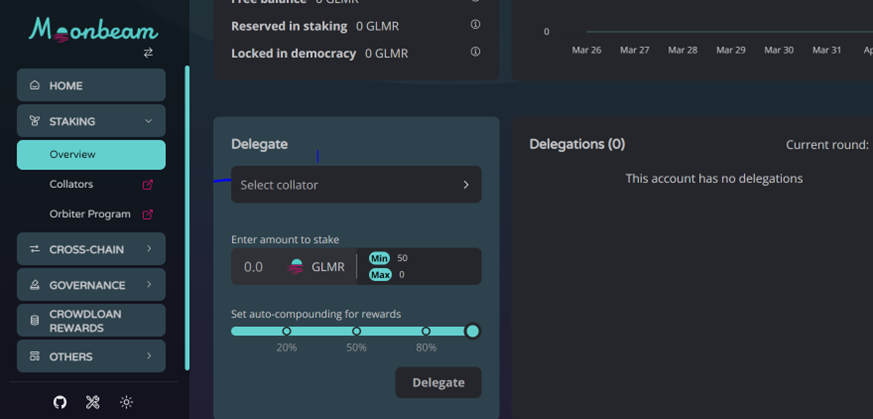 9. Select Collator from the Active pool list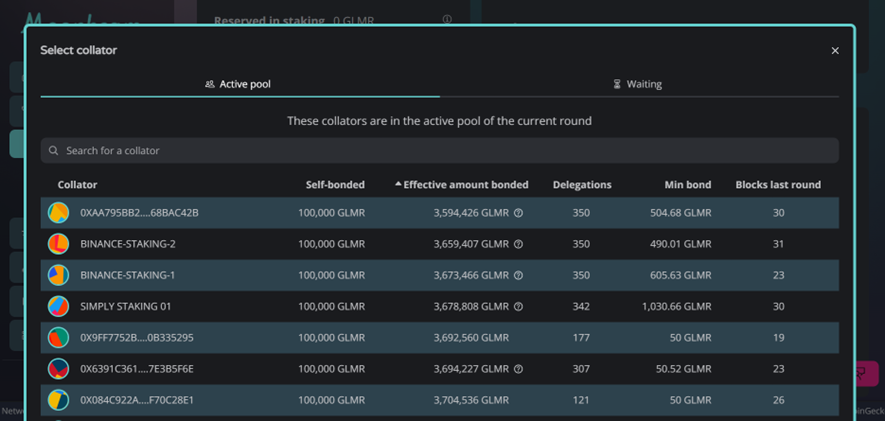 Note: you will need a minimum amount of 50 GLMR to delegate
10. Input the amount of GLMR that you would like to delegate. If you want to auto compound your staking rewards, you can select the amount by sliding the auto-compound for rewards slider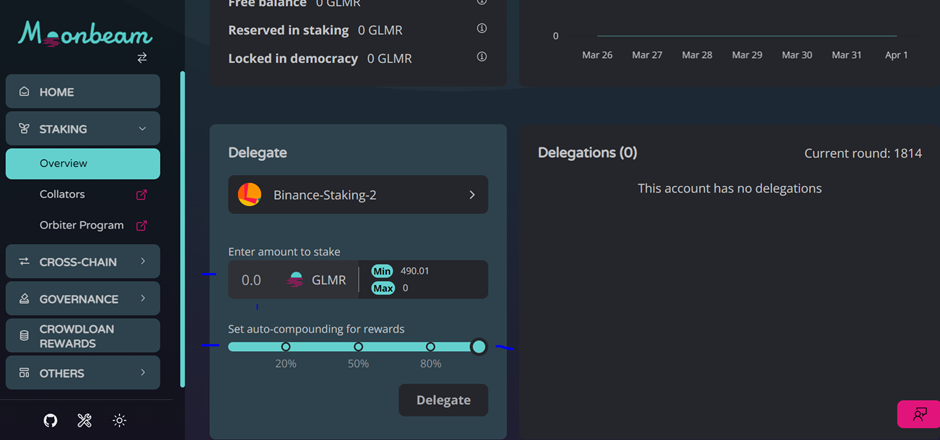 11. Click the delegate button and wait for confirmation.
Once your transaction has gone through then you've successfully staked GLMR tokens.
Ask a question regarding this how-to to earn crypto!
Ask