MetaMask
How to recover MetaMask wallet with private key
How to recover MetaMask wallet with private key
Losing access to your MetaMask wallet can be a nerve-wracking experience, particularly if it holds valuable cryptocurrencies. Nevertheless, there is a method to retrieve your wallet by utilising your MetaMask private key. This key is a lengthy string of characters that serves as the access key to your MetaMask wallet, granting you control over your finances.
To retrieve your MetaMask wallet, you must use the backup seed phrase that was created when you set up your MetaMask account. Please be aware that if your seed phrase falls into the wrong hands, it can result in the loss of your funds. Therefore, it is essential to safeguard your MetaMask seed phrase and not to reveal it to anyone.
This how-to guide will provide a step-by-step guide on how to recover your MetaMask wallet by using your MetaMask seed phrase, allowing you to regain access to your MetaMask account.
1. Click on the Forgot password link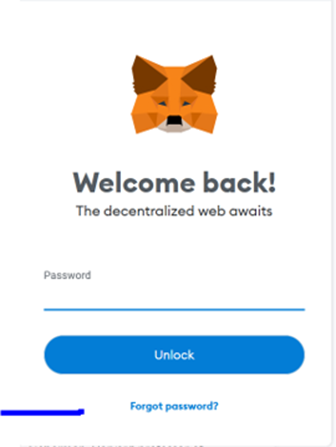 2. On the Forgot password page, Enter the seed phrase that you backed up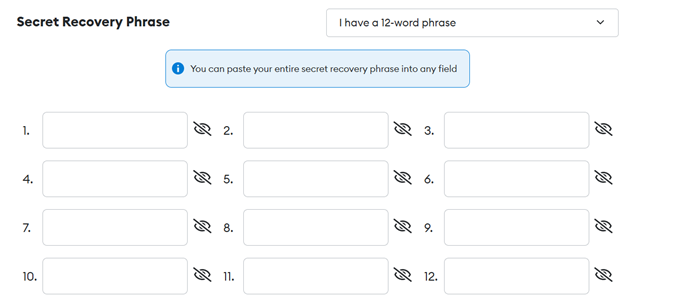 3. Create a new password for your restored MetaMask wallet.
4. Verify that your accounts and crypto assets are restored by checking the balance.
Ask a question regarding this how-to to earn crypto!
Ask