HEX
How to buy HEX with MetaMask
How to buy HEX with MetaMask
Are you ready to buy HEX but unsure of the best way to buy it? Look no further! With MetaMask, buying HEX has never been easier. MetaMask is a user-friendly wallet that allows you to store, manage, and buy HEX directly from your browser. With MetaMask, you can easily connect to decentralised exchanges and purchase HEX with just a few clicks. Plus, with MetaMask's advanced security features, you can rest assured that your HEX is safe and secure. Whether you're a seasoned crypto investor or just starting, MetaMask is the perfect tool for buying HEX. So, why wait? Start buying HEX with MetaMask today by following the simple steps below
Go to https://hex.com/
Click connect to wallet and select Metamask and make sure you have enough ETH in your wallet to buy and pay for gas fee.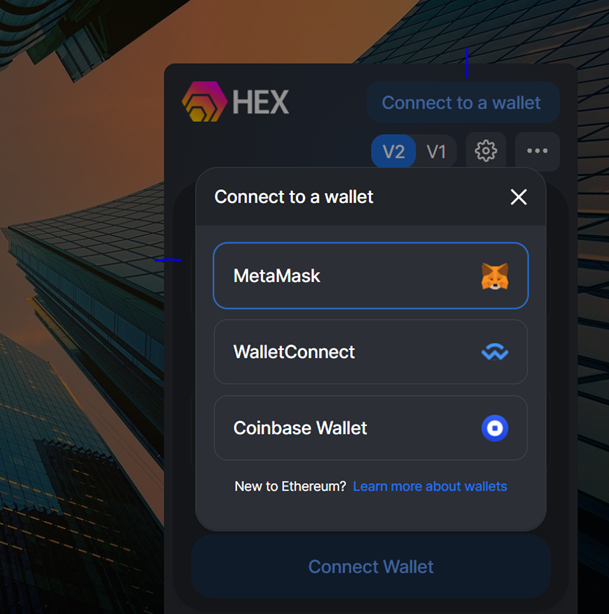 3. Enter the amount you would like to buy, click swap and wait for your transaction to complete. Don't forget to check gas fees before you click swap so that you can buy Hex when the Ethereum gas fee is low https://mycryptoview.com/transactions/ethereum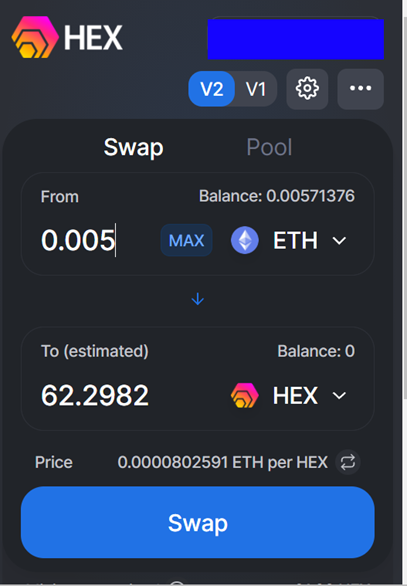 You can also check Hex inflow/outflow details via this link
https://mycryptoview.com/transactions/hex
New to Hex? Write a review about Hex to earn our native tokens MCV
Ask a question regarding this how-to to earn crypto!
Ask