Fantom
How to use Fantom multisender for mass distributions
How to use Fantom multisender for mass distributions
Fantom is a fast and efficient blockchain network that is gaining popularity in the crypto community. As more people adopt the platform, there is an increasing need for tools that can help with mass distributions of tokens. One such tool is the Mycryptoview Fantom multisender.
Mycryptoview Fantom multisender is a powerful tool that allows users to send multiple transactions of tokens at once, making it an excellent solution for mass distributions. Mycryptoview multisender is user-friendly and straightforward to use, and it supports all Fantom-based tokens, making it a versatile tool for sending a variety of tokens.
In this guide, we'll explore how to use the Mycryptoview Fantom multisender for mass distributions. We'll cover the key features of the tool, including its user interface, and how to use it step-by-step.
Go to Mycryptoview multisender https://mycryptoview.com/tool/multi-sender
Login to Metamask and switch network to Fantom Opera, if you are already login to Metamask and your network is already set to Fantom Opera then skip to step 3.

3. Click the connect button on Mycryptoview mulitsender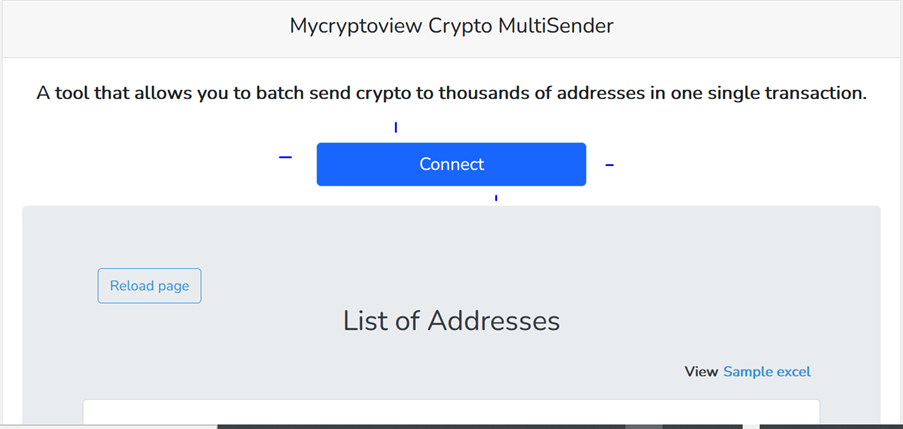 Note:- If you need to send tokens, click the green button and toggle to the tokens option.

4. Upload the XLSX or CSV addresses that you created.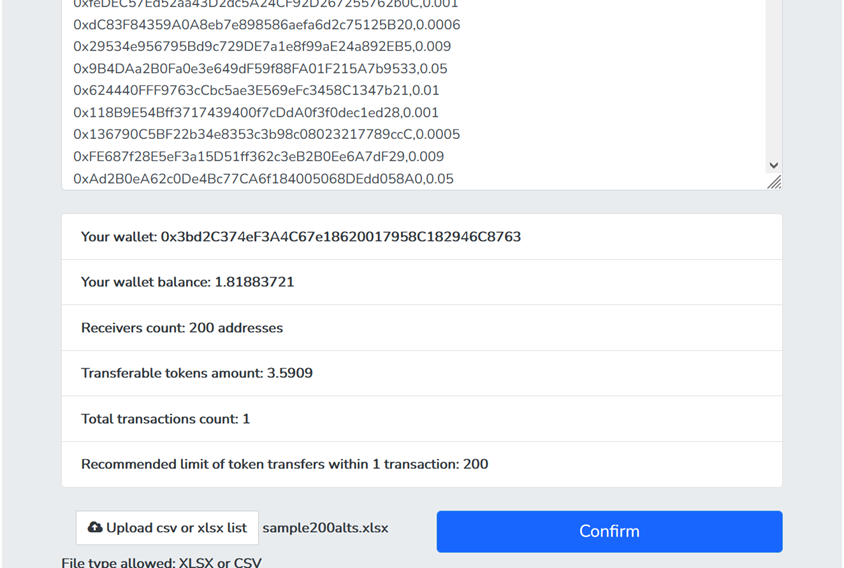 5. Click confirm and wait for your transactions to complete.
Ask a question regarding this how-to to earn crypto!
Ask