Ethereum
How to stake Ethereum 2.0 (Ledger Nano)
How to stake Ethereum 2.0 (Ledger Nano)
You can now stake ETH directly on your Ledger, which makes staking ETH easier as your private keys remain secure within your Ledger hardware wallet. You can stake any amount of ETH to start earning rewards, Ledger uses the Lido app for ETH staking. Note- The staking service is operated by Lido and not ledger, Lido applies a 10% fee on a user's staking rewards and, you are staking for ETH 2.0 which means if you stake before the transition of ETH to ETH 2.0 you can only convert your stETH to ETH by selling your stETH on Uniswap or other exchanges that supports stETH. Follow the steps below to start staking ETH 2.0:-
Go to ledger live
Click on discover and click the Lido app

3. Read the disclaimer and click continue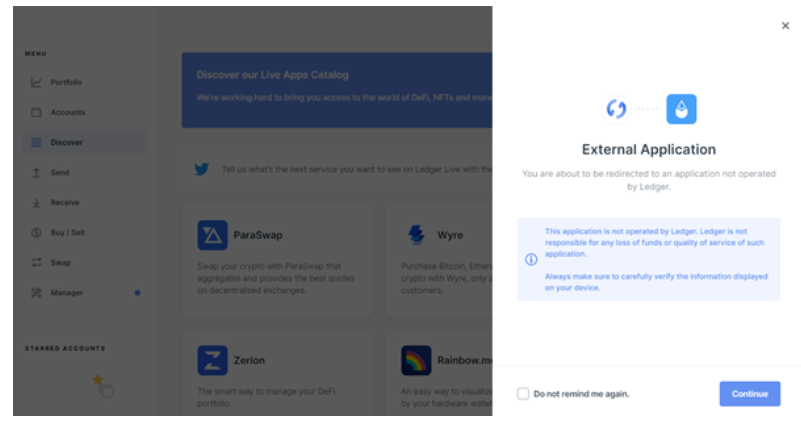 4. Enter any amount that you will like to stake and click the submit button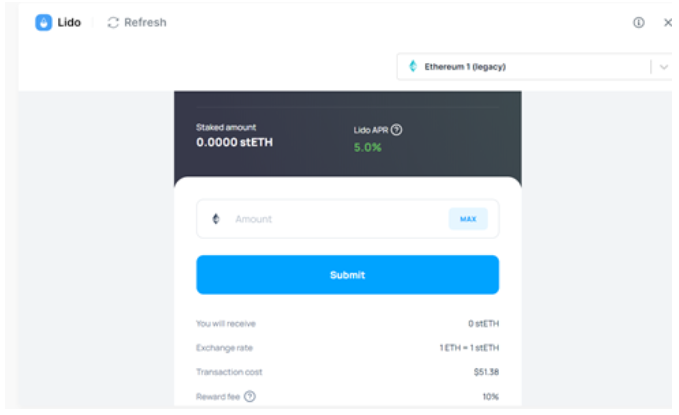 If you have any questions about Ethereum 2.0 staking you can use the ask button below to let us know.
Did you know that you can track Ethereum transactions on exchanges? With our tracker, you can track Ethereum inflow/outflow, visit the link below to use our tracker.
https://mycryptoview.com/transactions/ethereum
Also check out our crypto inflow/outflow ranking via the link below
Ask a question regarding this how-to to earn crypto!
Ask