Ethereum
How to automate Ethereum transfers with ETH Multisender
How to automate Ethereum transfers with ETH Multisender
Do you find yourself manually transferring Ethereum from one wallet to another? The process can be time-consuming and repetitive. But what if we told you there's a way to automate Ethereum transfers and save time? Welcome to Mycryptoview ETH Multisender! This innovative tool allows you to send Ethereum to multiple addresses with just a few clicks. Whether you're a crypto trader, a DeFi user, or a project owner, Mycryptoview ETH Multisender is useful for anyone who wants to streamline their Ethereum transfer process. In this guide, we will walk you through how to use ETH Multisender to automate Ethereum transfers, and save time, and cost.
Go to Mycryptoview multisender https://mycryptoview.com/tool/multi-sender
log in to Metamask and switch the network to Ethereum mainnet, if you are already login to Metamask and your network is already set to Ethereum mainnet then skip to step 3.

3. Click the connect button on Mycryptoview mulitsender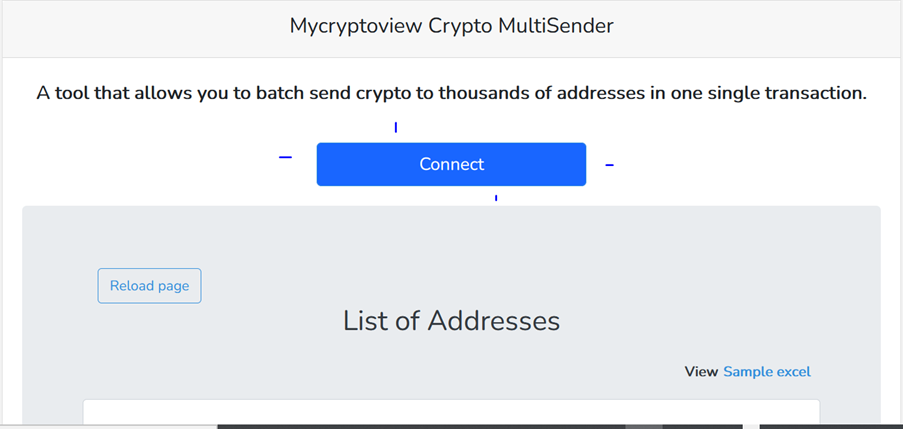 4. You can follow this step to auto-create your airdrop list with our tool by clicking on auto-create address and amount (Only follow this step and step 5 if you haven't got your airdrop list ready in an Excel or are not sure how to manually input your airdrop list into our tool)

5. Input the amount and paste the addresses in the text box, and click confirm to download the excel in the required format, no need to format the addresses with commas.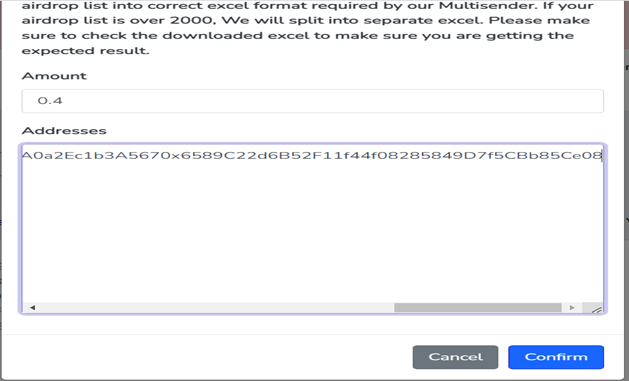 6. Upload the XLSX or CSV addresses that you created.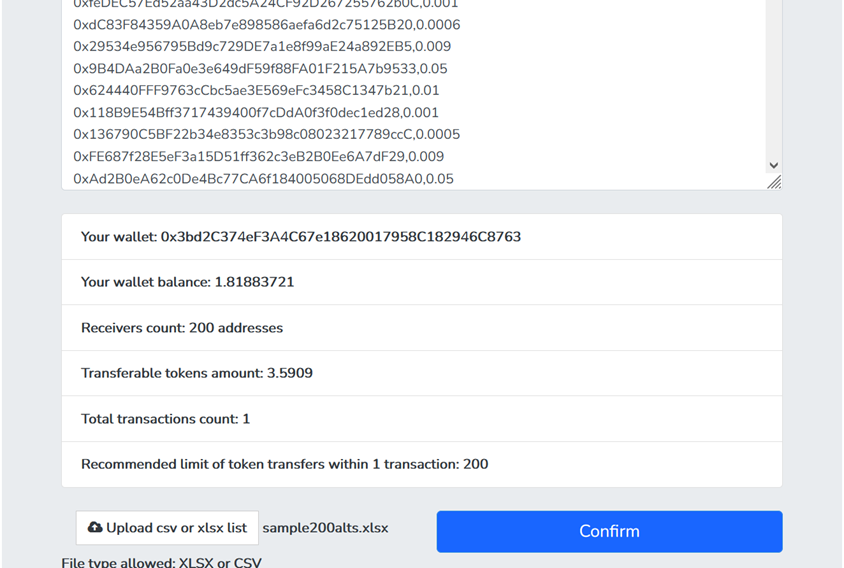 7. Click confirm and wait for your transactions to complete.
Ask a question regarding this how-to to earn crypto!
Ask