How to Buy Cardano (ADA)
In this how-to we will cover how to buy Cardano in a simple step by step guide. If you are wondering where to buy Cardano, you can buy from one of the exchanges listed below:-
We are using Binance exchange in this how-to because you can also buy Cardano using a card or using another crypto e.g BTC. Make sure you have added your payment method. It is also beneficial to verify your account on Binance as this makes it easier for large transactions.
Buy Cardano (ADA) with visa or mastercard
Register on Binance exchange
Login to your account
On the top navigation bar click Buy crypto.

3. Select credit/debit card(visa,mastercard)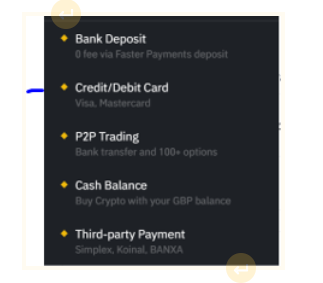 4. Search and select ADA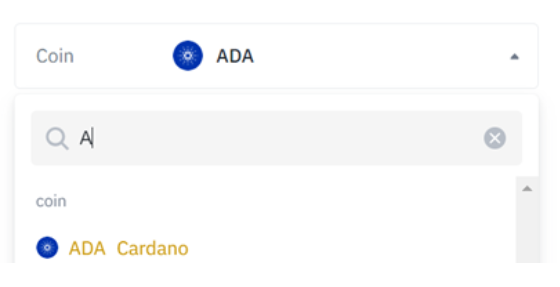 5. Input the amount you want to purchase and select the Buy ADA button.
Buy Cardano (ADA) using spot trading
1. Register or login on Binance
2. Click markets at the top of the navigation bar

3. BTC pair would be use to Buy Cardano, so select BTC markets

4. Search ADA and click the trade button

5. Input the amount of ADA you will like to buy in the buy spot section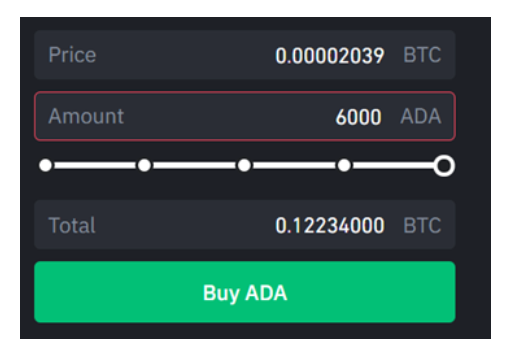 Note:- You will need to have BTC in your account or the coin that you are planning to use for buying ADA.
If you have any question about Cardano(ADA) you can use the ask button below to ask any question and earn our native tokens (MCV).
Ask a question regarding this how-to to earn crypto!
Ask