Blog
Top Rated Cryptocurrency Influencers in 2020
Top Rated Cryptocurrency Influencers in 2020
If you study the latest developments today, you can see some unusual ones that can revolutionize the digital workplace while generating benefits in new dimensions around the world. Yes, it is the cryptocurrencies. The cryptocurrency is such an innovation that over the previous couple decades has exhibited enormous potential. It can really turn into a game-changing one that can reshape the financial sector.
If you are interested to become a part of this updating procedure, you have to identify some of the most popular cryptocurrency influencers on the internet. When you do so, the shift towards these advanced technologies will be more irresistible. So here is a list of most influential cryptocurrency personalities of the year 2020 to make things easier for you.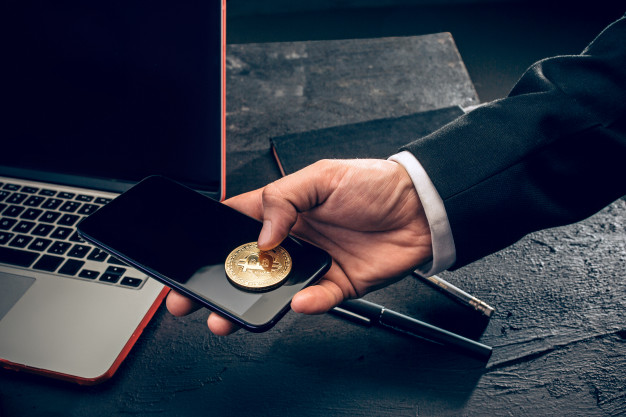 1. Andreas Antonopoulos
Andreas Antonopoulos is possibly the best-known and respected profile in the spheres of crypto-currency and blockchain. Antonopoulos has also written many books on this aspect, making it much easier for the general populace to start educating themselves about block-chain and cryptography.Antonopoulos seems to be very active on Twitter where his posts usually influence the broader community in cryptocurrencies. He also has a YouTube channel with a massive viewership, and manages the famous podcast series "Let 's Talk Bitcoin."
It is therefore obvious that Antonopoulos intends to target both die-hard cryptocurrency backers and more neutral observers. This is incredibly important if the bitcoin-community is to thrive, and also generate stronger general acceptance. Since Antonopoulos shows no signs of wear and tear, he will possibly be a real star to watch in 2020.
2. Alessio Rostani
Alessio Rastani has served 10 years as an independent trader and in financial market research and has become a commonly chosen analyst at the age of 41, writing numerous reports and skills courses on various topics related to capital markets, data indicators and banking. With his market study, he realized that only through solid research and pragmatic market behavior learning with the use of various machine learning algorithms and techniques was way too powerful for trading. Alessio encourages market activity especially on stocks, cryptocurrencies, bitcoin and some other resources. He will make you a master of the cryptocurrency sector through teaching you the following:
Exact approach and correct departure from and to markets – no wishful thinking.
when it comes to profit taking;
how to manage risk;
administration of money
keeping trading psychology safe.
Alessio organizes online training sessions on a monthly basis, where he gives the most up-to - date information on investment strategies and chart evaluation.
3. Adam Back
Adam Back is recognized as one of the most popular blockchain influencers. He was the first to standardize email security property NIFS (Non-Interactive Forward-Secrecy). He also discovered that any Identity-Based Encryption (IBE) method can be used to deliver NIFS. He was a trendsetter who use non-exportable T-shirts to reject the restrictions on export cryptography in the United States. After all, the main factor that made him one of blockchain's most prominent figures would be his idea of Hashcash, a clear evidence of a work program widely used to confine spam email and DoS (Denial of Service) strikes.
With all these facts, Adam Black 's achievements in the cryptocurrency industry are not winding down; he is also the genius behind credlib, a library that boosts overall blockchain credential processes. Now he's Blockstream's CEO, a corporation that offers assistance for bitcoin technology development and other sorts of crypto-analysis. You can reach out to him on his social media platforms to gain some beneficial knowledge regarding cryptocurrencies.
Do you have a question about cryptos? You can register here https://mycryptoview.com/register to ask your question and earn MCV tokens. If you have knowledge about cryptos, you can register here https://mycryptoview.com/register to review your favourite crypto and earn MCV tokens.