Avalanche
How to send Avax transactions with ease using Avax multisender
How to send Avax transactions with ease using Avax multisender
If you find Avalanche (AVAX) transaction processes time-consuming and complicated, especially when dealing with multiple addresses, Mycryptoview Avax Multisender can help you send AVAX transactions with ease and save valuable time and effort.
Mycryptoview Avax Multisender is a tool designed to simplify the transaction process by allowing you to send multiple transactions, making it an ideal solution for those frequently engaged in multi-address transactions.
Using Mycryptoview Avax Multisender is a straightforward process. You only need to connect your Avalanche wallet and follow the step-by-step guide provided.
In summary, Mycryptoview Avax Multisender is an excellent tool for anyone looking to send Avalanche transactions with ease. Its user-friendly interface and efficient transaction process make it a top choice for those seeking a hassle-free transaction experience.
Follow the steps below to send AVAX(Native currency on Avalanche C-chain) to multiple addresses.
Go to our Mycryptoview crypto multisender https://mycryptoview.com/tool/multi-sender
Login to Metamask and make sure that your network is set to Avalanche or if you are already login and your network is set to Avalanche then skip this step to step 3

3. Click Connect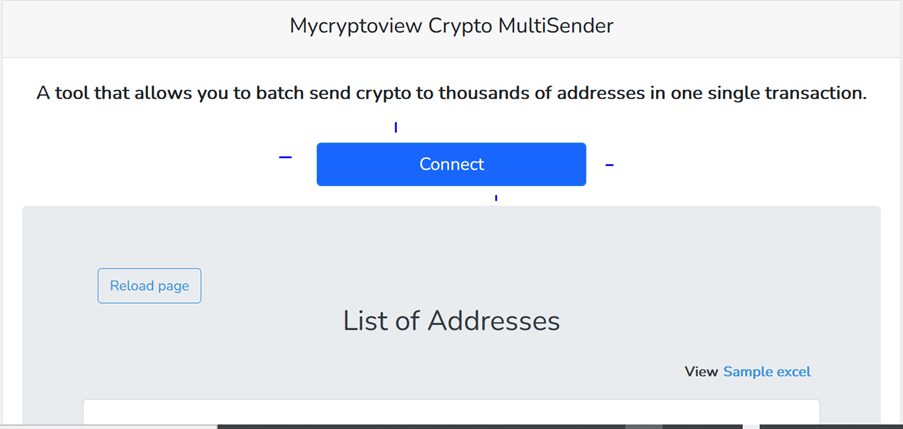 4. Upload the XLSX or CSV addresses that you created.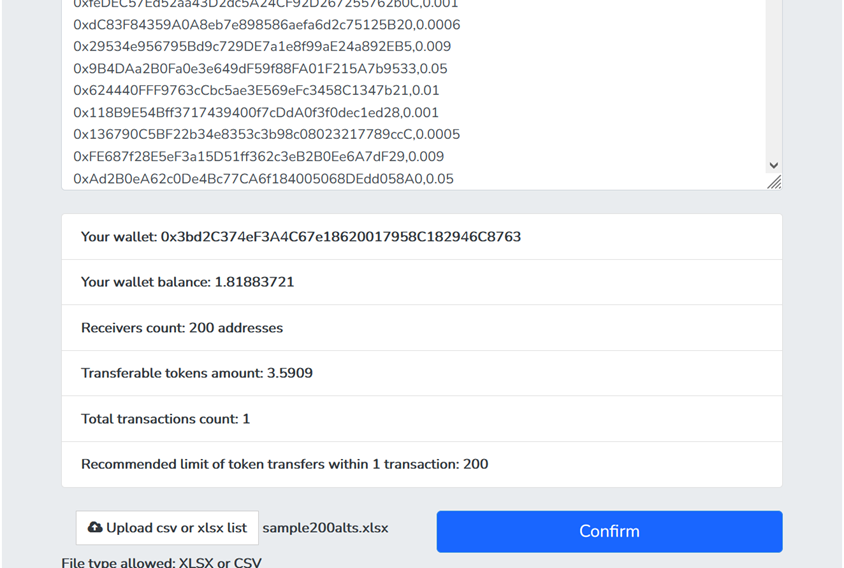 5. Click confirm and wait for your transactions to complete.
Ask a question regarding this how-to to earn crypto!
Ask